One of today's most popular brands has held that title for over 20 years - and not without reason. Tommy Hilfiger started to change the course of fashion history as a teenager, and to this day he firmly holds its shaping in his skilled designer hands.
Like many in the eighties, Tommy was inspired by the British rock scene - but instead of a rebellious style, he turned to the makeup side of that scene, added a touch of Americanization and youthful entrepreneurial spirit - et voilà, the recognizable, classic Tommy Hilfiger was born.
Red, white and dark blue
The three colors as the symbol and leitmotif of the Tommy Hilfiger collection from season to season have cemented the brand's iconic status. Colors that are used by just about everyone, in all spheres of life, Tommy managed to make primarily his own - with minimalistic signs on his pieces of footwear and clothing, with classic cuts, and with decent details. The special charm is hidden precisely in this - Tommy Hilfiger creates elegant fashion that does not "pop" in any way, but in its elegance it is quite special, striking and - unavoidable.
Tommy Hilfiger Red-White-Blue / Desert Sky
Wedges - sandals with jute soles
Popular wedges, sandals with a full, jute heel, ruled the summer streets a long time ago, and they still do. Their Mediterranean look always brings a fresh, sea spirit to every summer outfit, and what more do we need than a summer outfit?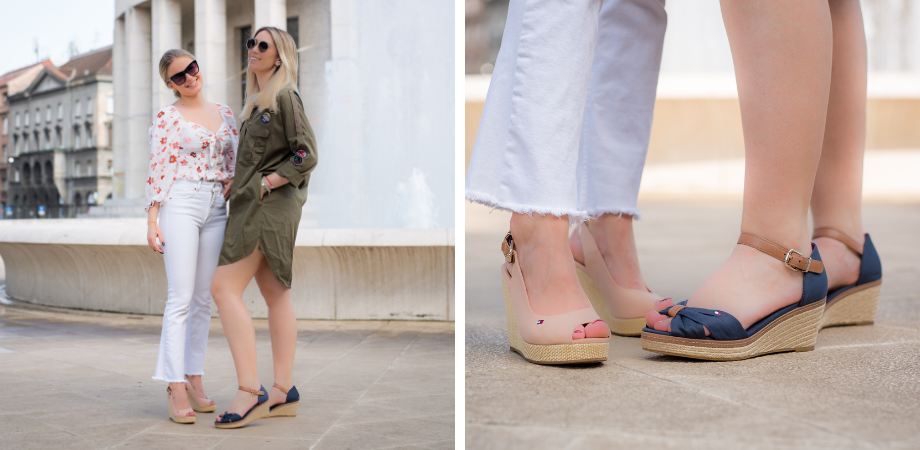 Tommy Hilfiger Sandrift / Iconic Midnight

Classic Tommy Hilfiger sandals have thus become a favorite among everyone - both business women who at the same time give the necessary elegance and summer playfulness, and the casual crew who enjoy summer festivals, and every woman who appreciates the comfort of her heeled shoes. So - to every woman! Given that they come in various heel height variants, a whole range of colors and various designs of individual models, there is guaranteed to be a perfect choice for each of us.
Irresistible in heels
The well-known effect of high heels comes to the fore especially with summer heels with thin straps. Given that they prevent back bending and encourage upright posture, they give us a visually elongated, slimmer figure, firm up the backside and fill us with that well-known feeling of self-confidence - which makes up at least half of the impression.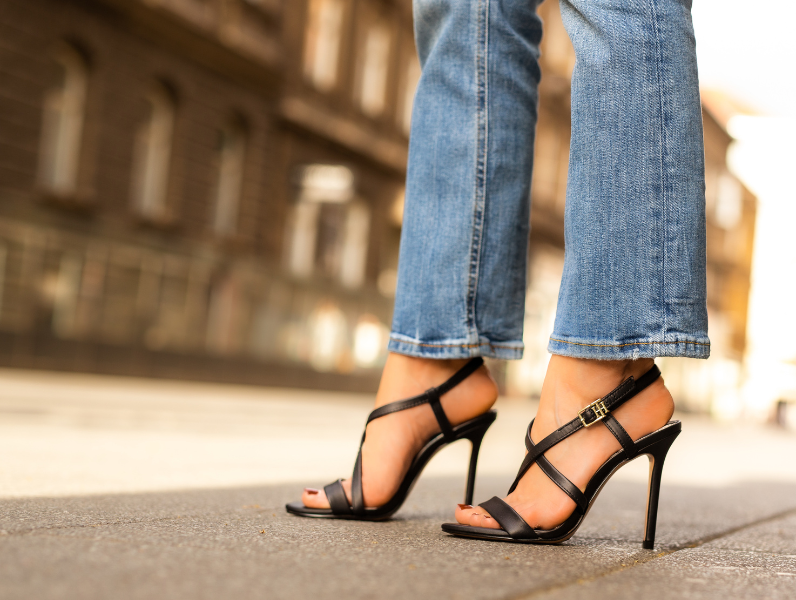 Tommy Hilfiger heels with thin black straps have an ideal heel of 11 centimeters, with a pleasant slope for a stable walk, and the leather straps guarantee a comfortable fit on the skin of the foot, while at the same time holding the ankle firmly and securely. A similar model is also available in a version with a smaller heel of 6.5 centimeters.
Flat sandals for every occasion
Summer is above all a time of relaxation, casualness and commotion, so summer fashion is like that! Flat sandals will always be a go-to choice for most summer days and a good portion of summer nights, which is why they are designed to be so wonderfully practical. Tommy Hilfiger sandals will suit all styles of outfits and complete a more elegant combination as well as an everyday one. The signature blue-white-red color combination will bring sea freshness even through the thinnest possible straps, and the offer of Tommy Hilfiger slip-ons will also raise that piece of footwear to a higher level.
Tommy Hilfiger sandale Desert Sky / White
Don't forget your purse!
And when it comes to fashion accessories, Tommy Hilfiger knows what it's doing. From wallets, small and large bags, and even backpacks - because why should the most practical type of bag be deprived! In this season's collection of fashion accessories, monochromatic, soft shades prevail, with only one small but essential detail - the golden Tommy Hilfiger logo, in two versions: as a handwritten signature, and as a TH monogram. Both exude luxury, and the clean look gives them an additional touch of exclusivity.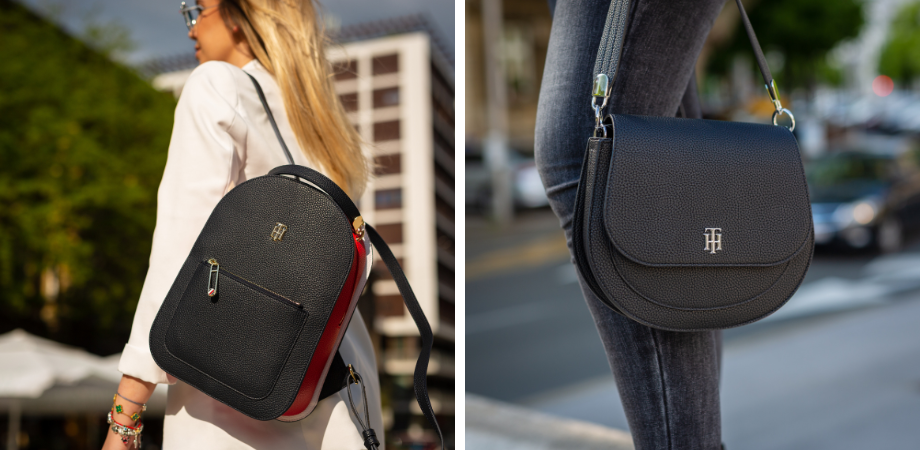 Tommy Hilfiger Navy Corporate / torba Black

Find your ideal pair of Tommy Hilfiger sandals, pair it with a Tommy Hilfiger bag, and enjoy your perfect summer!