When cold rains begin and starts to snowy, we leave our Timberland boots and carry them all winter.
Timberland boots back a few years ago became a favorite footwear. How and why not.
They are comfortable, they do not pass water, they are hot without their legs being sweaty and very important - their simple design makes it possible to combine with anything.
Yeah, just like that. No other footwear is as adaptable as the Timberlords that look just as well in a train or dress on the flower.
Kids love them because they are comfortable. Parents because they are warm and waterproof, and teenagers are cool. The older ones carry them for all three reasons.
Timberland was first conceived as a workwear for colder conditions - from a brand name and drags its name to wood (wood, but it is cut) + land.
But these boots quickly moved from the cold forests and mountains to the streets.
A brief history of Timberland boots
Your favorite Timberlanders come from the United States but have not been made by an American but a Ukrainian emigrant Nathan Swartz back in 1928.
But yours today the original design as well as the name of Timberland were given in 1973. when the production line started.
By 1985, a million pairs of Timberland were sold, and their popularity in Europe was won because the Italians liked them too.
But Timberland's practical comfortable and waterproof boots they became cool when they started wearing American hip hopers in the early 1990s Das EFX, Mobb Deep i DMX. Benchmark The Notorious B.I.G he even dedicated them to verse and poetry "Suicidal Thoughts". There he says he loves black Timberland and black hood (T-shirts with long sleeves and hood).

In the nineties, for those who do not know, there was no internet where inspiration for dress. Trends put video clips on MTV-u that is on Hit Depou on HTV-u 2


Timberlandica sales with the support of the hip-hop scene tripled in the nineties, and became more popular than Air Jordan itself. Everything else is history.
Against the five-year trend Timberlandica has revived again back to hip-hop and r'n'b stars, and those paparazzi of Hollywood stars when they go to the store mainly include Timberland shoes.
And you know what's most important? Timberland's growing popularity has not lost its quality.
How to wear Timberland?
Timberland, as we write, really go with every combination.
Timberland and cool look for him
The Timberlanders are not just wearing jeans and a t-shirt. The classic model follows very well any male cool look.
Timberland and a combination for her exit
Timberland shoes are an ideal choice for winter outings for which you do not know where to take you. Especially if you go to a concert where it is very likely that people will point you.
The Timberlanders look very good with the minis.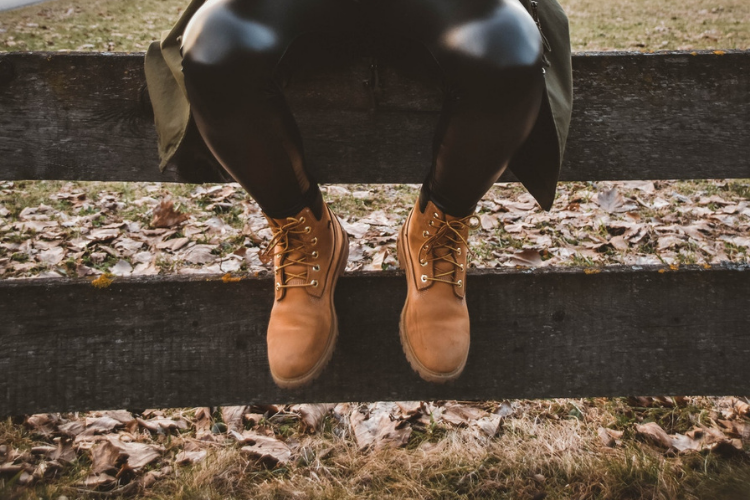 Timberland and a sports combination
Timberlords are the only boots that you can effortlessly combine with your coats or trousers, so that you do not look like you've started to clean the snow or just jump to the Quartet store.
We hope we inspired you and encouraged you to buy Timberland boots or find another model for yourself, in addition to the one you already have.
Peek to web store shoes Modeline, we have a large selection of Timberland models.