Wellness relaxation, a full day of fresh mountain air and a crazy party at an après ski party in a warm cottage ... Do you need anything more for an unforgettable start to the new year?
As we begin the year, so will we continue. So let's get into an adventure called skiing in great style.
Skiing is a precious time and a rare activity that a whole family or group of friends can enjoy together. It is also the ultimate in recreation and a break from a busy year.
Skiing equipment
Skiing is the most important equipment, it is a long-term investment. Skiers and boots should spend several skiing seasons with you, so it is important that they be of good quality. Choose them depending on your skiing skills.
Ski suits, on the other hand, can be changed more often to keep you trending on the course.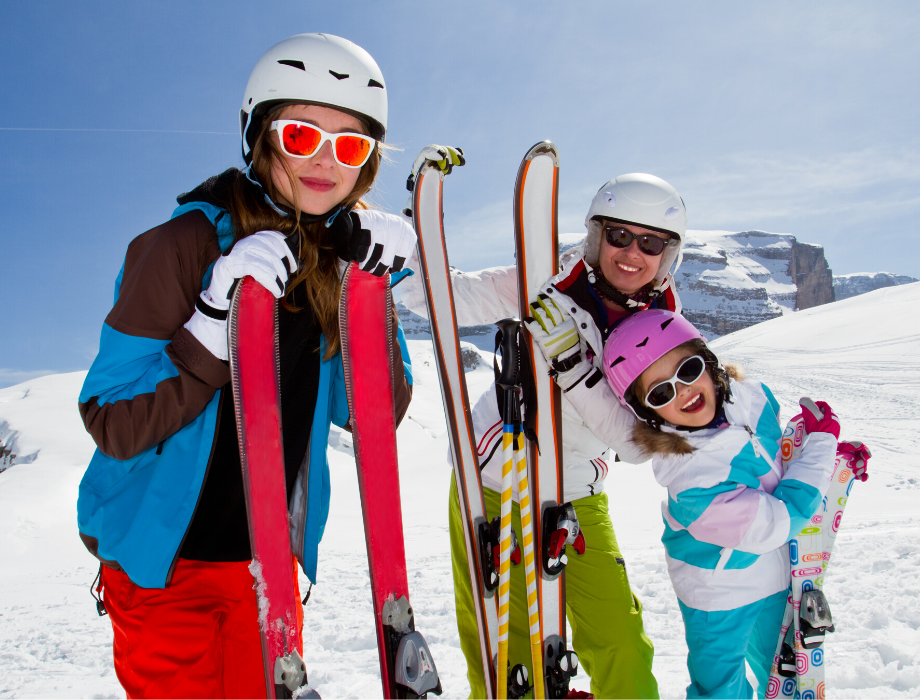 You are on vacation and fashion choices should not be crucial. A winter outfit has the main task of keeping you out of the rain, snow and wind and keeping you dry and warm. However, be fashion-conscious and show some fashion with your skiing skills.
To help you get ready for the ski season in a timely fashion and shine in the true sense, we bring practical fashion tips for carefree skiing.
Ski outfit
It is important to be noticed on the ski slope. We think primarily of the color of ski clothing and footwear.
The lighter tones of ski suits are by no means recommended as they will get dirty faster. In addition, in white, light gray, you are not visible enough on the track.
It may seem tempting to be in a monochrome outfit, but other cross-country skiers won't be able to spot you as you descend at high speed down the mountain.
For your safety, choose a more colorful or darker ski suit combination.
An absolute hit this year on the slopes will be combinations with vibrant colors. Black is a classic that fits in with all colors, and the most sought after combinations are red, orange, blue, purple or green.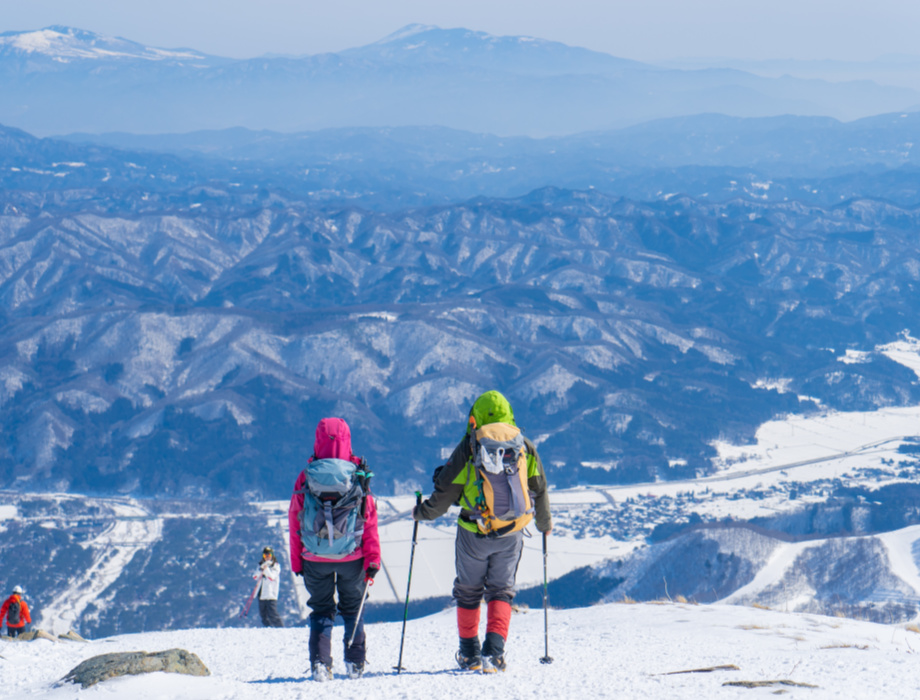 This fashion season has been characterized by animal patterns of clothing and footwear, so it is to be expected that they will also enter the ski ranks.
Underneath your ski suit, wear warm, thermal clothing and dress in layers. It is by no means advisable to choose cotton materials, but rather those intended for sports and allowing the skin to breathe.
Cotton will retain sweat, will not let it out of the shirt, and may soon cause body cooling.
Small details are crucial
Skiing glasses are a must have fashion accessory. We already wished them after the summer.
In the high altitude mountains, the sun is closer, so often we can burn if we do not wear cream with a protective factor. Also, we must protect our eyes from the bright sunlight.
On the trail, choose special ski goggles that will protect you from the wind, and when you take a vacation on the sunny side of the terrace of a small mountain restaurant, take out your favorite sunglasses.
When choosing a ski hat, give the little fashion preference to hats with fur details. Real trendsetters will reach out to the furriers.
Keep in mind that you should not wear them or your glasses on the slopes. There is a mandatory helmet.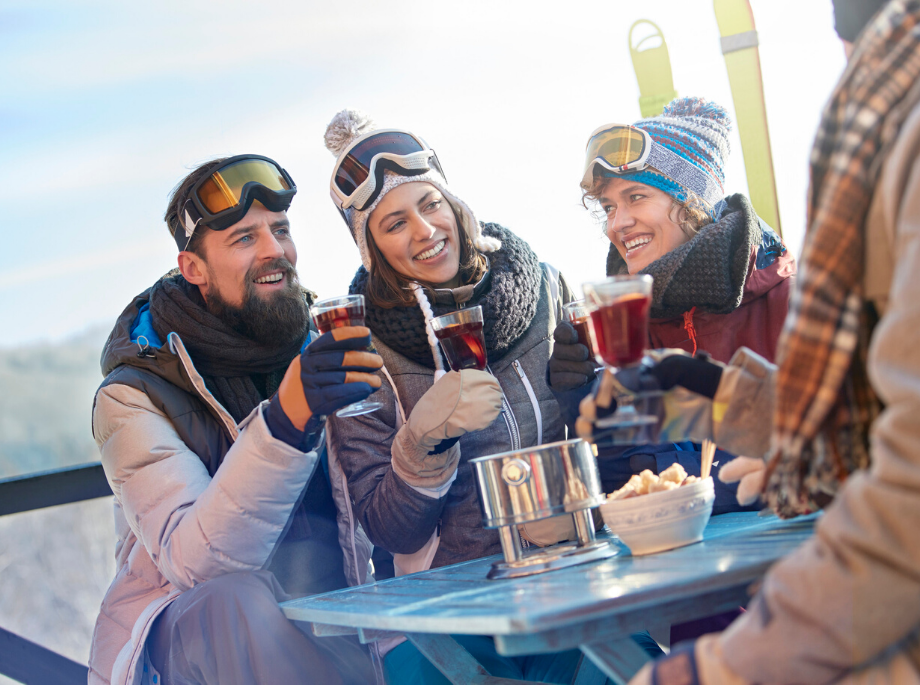 Après ski party
What would it be like to spend the winter without an après ski party!
Practically get dressed, you need layered clothing and comfortable footwear. A warm sweater that you will slip into after skiing is an absolute must have.
A soft and comfortable scarf can serve as a detail to pick up the whole mix. Preferably it has a scarf with glossy threads and glittering details.
For loose combinations, put a fluorescent strip in your hair. You will not go unnoticed.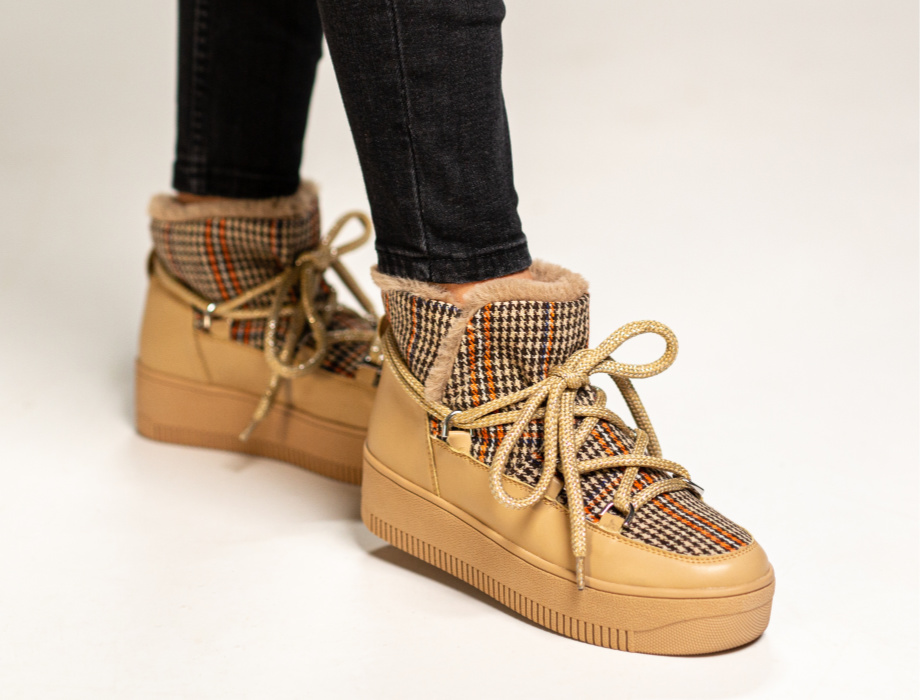 Winter footwear
The most important outfit you need to take for your winter break is tight and warm footwear.
After spending the whole day in boots, you will need comfortable shoes that you will be happy to change into.
Tufted pumpkins or boots with thick soles and late furry details are a choice you can't go wrong with.
Always give preference to boots with lining. They will be soft and gentle on your feet so forget about the calluses even if you put them on for the first time. More importantly, it will keep the heat at low winter temperatures.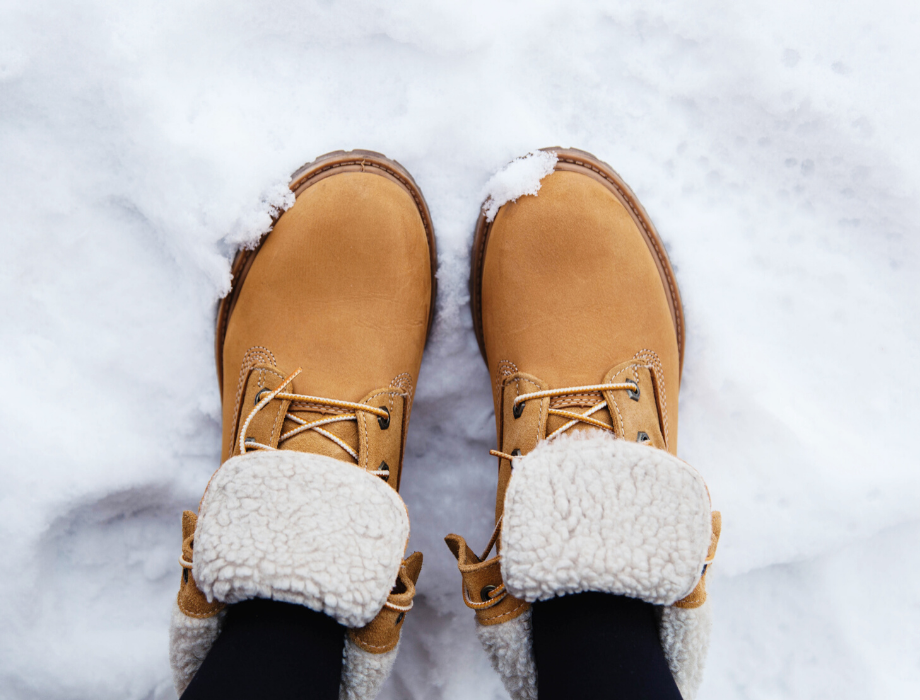 Pumpkins are totally in, and the popular Martha comes in for cold winter walks.
There is no mistaking the choice of footwear with fur, sequins and other glittery details. Only one rule applies: the crazier the better!
Get well equipped and have a great time.