There are many musicians sang rain and the dark time. Among them are certainly the most famous Beatlesi s pjesmom Rain and Johnnie Ray s pjesmom Just Walking in The Rain (if you do not know the first one, let it go YouTubeu because you know for sure). And who is unknown to her the most popular musical of all time - Singing in the Rain?
And what the poets wanted to say? - The most famous issue of elementary school when it came to literature was literary.
Rainy weather is actually the best time ever!
John Lennon he said through the song: 'let me prove to you that even under the rainy sky everything is the same'. What in madness is this saying Lennon?
Rain is often associated with sad moments and feelings. In movies we often see actors acting depressively in the rain, crying and in their own world. Well, we've got a bad luck as soon as autumn comes.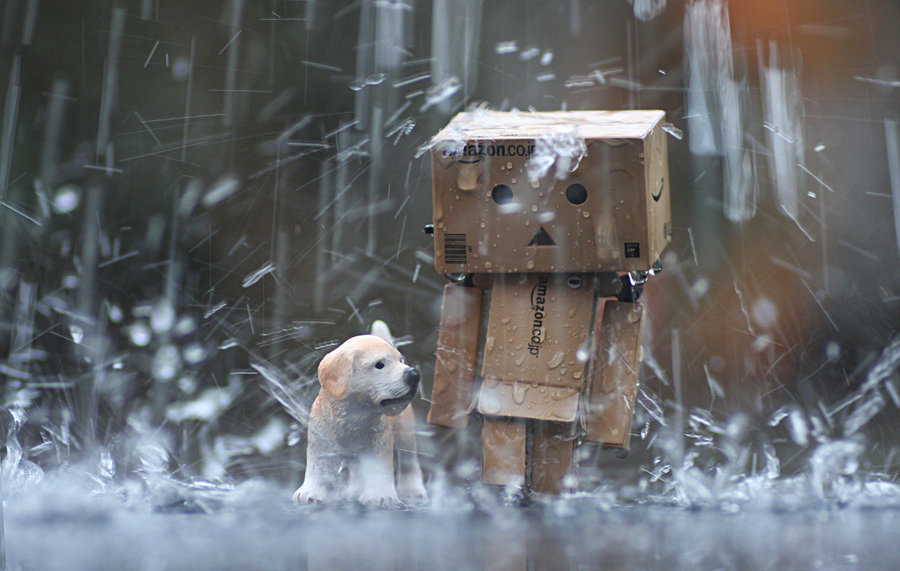 Turn on heating, turn on TV, we wrap in a blanket and there is no chance that we will go outside for any reason. Unless it's done about super big action on shoes

And while we are all so melancholy, only one the actor sings and dance in the rain- Gene Kelly, and John Lennon she wondered if it was all the same in the rain.
So what is it John Lennon wanted to say? Him is actually funny to him when people run out of thin air and hide from the rain because they have no idea how much rain is actually perfect!
Why are you so afraid to dip a little?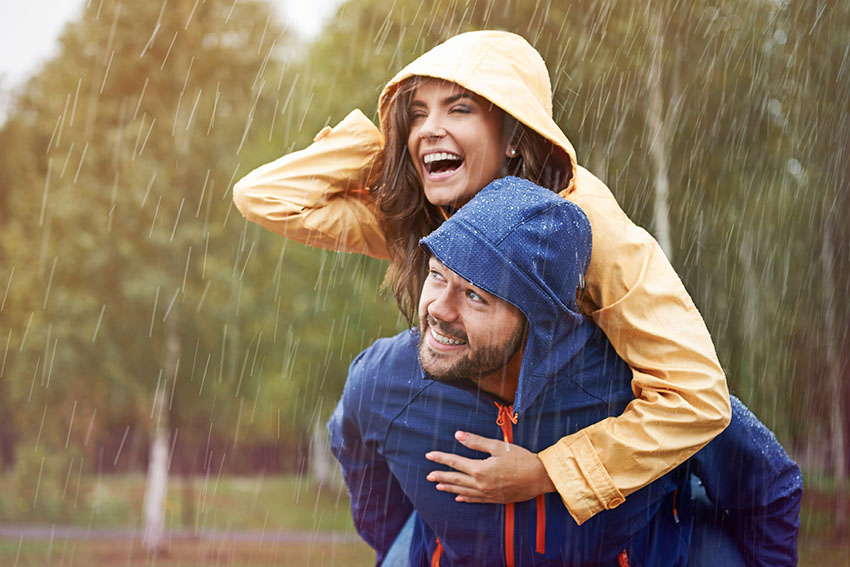 Rain is certainly good for those dramatic movie scenes and slow motion video clips. It can also raise the fanny atmosphere of some soccer match, and is not too shy to see attractive models in wet shirts

But right now, believe it or not, there are many health and mental benefits walking in the rain, so here are 5!
1. Rain brings all the people off the road so we can enjoy the solitude
Charlie Chaplin je jednom rekao:'No one can see you crying in the rain', and this is the most obvious benefit of walking in the rain.
Besides, there are far fewer people because they all try to hide under some miniature roof so if you crave for peace and quiet, rainy days are the best.
So you will be alone with your thoughts and you'll be able to find out what's really wrong with you.Is the reason for your frustrations really that morning did not come in time for breakfast so you had to eat what's left or there is a bigger reason.
2. The smell of air during and after rain is invaluable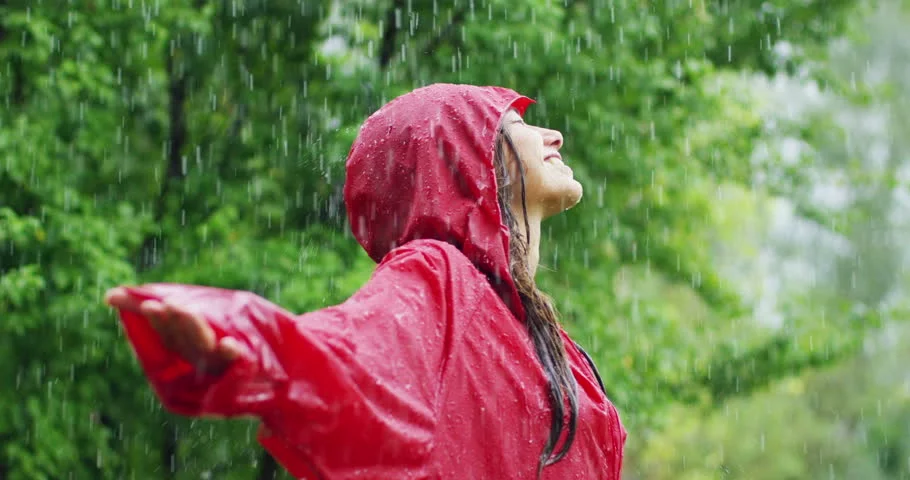 Some scientific research published in the magazine Atmospheric Chemistry and Physics he showed how the air really cleans during and after heavy rainfall. The reason is that rain drops when it falls to the ground, nand attracted to hundreds of particles of harmful substances like soot, sulfate and bacteria.
Fresh air additionally stimulates the body and promotes circulation, and more oxygen in the cells accelerates metabolism, calms and relieves stress.
So, during the walk in the rain, breathe fresh air as much as possible!

3. The smell of rain has a calming effect
Do you like the smell of rain? If so, welcome to the club with a huge number of fans! And scientific research has proved this fine, sweet and fresh smell after the first rain drops are very pleasing to the human nose. And what's the most interesting - this smell has and own name! Scientists they called it petrichor (from petra=stone, i ichor=fluid).
That is stroke rain which strikes the ground he captures himself small air bubbles which is on the ground they are spraying and releasing microscopic fine fragrance particles. And that fragrance particles in combination and with the smell of ozone and earth, they create a scent which has soothing effect on us.
4. The humidity of the air is good for the skin
Because of the cold air during autumn and winter, the skin on the face, lips and arms was often dry and cracked. And high humidity helps in hydrates the skin, refreshes it, makes it young and supple.
5. Walk in the rain lose weight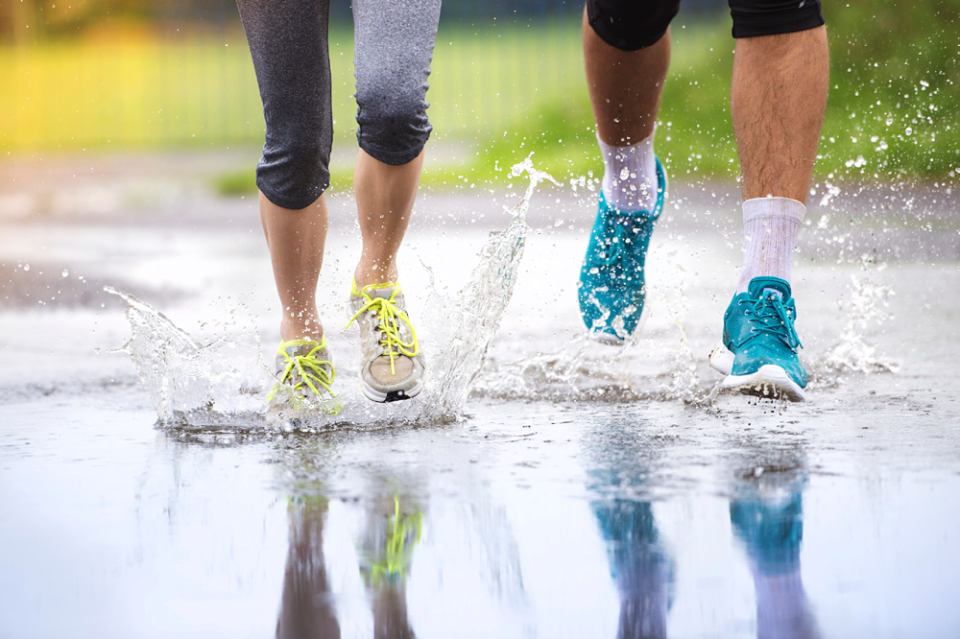 Walk in the rain burns more calories. Believe it or not, Japanese researchers published an article in The International Journal of Sports Medicinein which they have proven that we burns more calories when we are engaged in physical activity during cold and rainy weather.
Especially the cold weather has a beneficial effect on weight loss because it is because of the cold times body heats faster and so burns more fat.
Short tips for walking in the rain
It's a real adventure when rain suddenly finds us outdoors, but a walk in rain will be more pleasant if you prepare on time. Here are some short tips to help you maximum the benefits of rainfall, while staying dry.
Get it for somebody a huge umbrella or put it on your own hooded jacket
Put something tight on yourself, e.g. leggings, tight jeans, shorts and short skirts. It is important that the lower part of the garment stit under the boots so as not to touch the wet ground and so that it would not be wet in the moment.
Get raincoat (preferably a yellow color) and red rubber boots such as these Hunter boots Combination and half, no what
When we are in shoes, get waterproof shoes. All the luck to u Modeline web shopu i stores have a rich selection of footwear for wet weather.
Here's just a brief review to see what we all have

1. Timberland ankle boots
Whit Timberland you can not do anything wrong. They return every season and they always are No.1 selection for autumn and winter season.
You can wear them on any dress combination. Simple jeans, skirt, tights… but still avoid them wear on a fancy suit. Still too robust for such a thing

2. Antartica boots
Just as their name says them, Antartica boots you can survive the toughest winter. They are impermissible, protect against cold air,they're inside fluffy, and when you wear them, you will feel likesweet little Eskimo.
3. Hunter boots
Would you like during the rainy days look trendy, Hunter boots are the right choice for you. They are comfortable, durable and made from natural materials and among the more popular autumn shoes. Choose your pair of high, low, shiny or matte and stay trendy

4. "Ugg" for rain
Uggsice they are the type of footwear you either adore or hate. Even the name of boots comes from English words "ugly" which means ugly.Although at first glance they look as if it were to come from a couple of rain drops, in Modeline web shopuwe have a more advanced version ugg resistant to water and stains.
Terminator Ugg they are very similar to previous models, but with notice thicker and harder sole and with a bold upper part of the boots which during autumn and winter days he warms his feet like small heaters.
The best part is one who is not seen - boots are waterproof and stains
5. Rubber boots Moda Italiana
Rubber boots have been long ago do not just carry on farms in the barn, walks in the wet and muddy yard or in the woods during the hunt. They are real Fashion accessory for all fashion-conscious ladies. There are boots with thin and thick soles, to knees or ankles and various fashion styles, colors and designs.
Although they are called rubber, they are actually made of thermoplastic materials which protects the feet from wet weather. What else to say? They are modern, waterproof and easy to clean, so why not have one in their closet?
Here, the next time rain comes, use it!
Let's sing in the rain, jump around the water pools and if need be, is well paid out.
And before that, they run on the leaky boots