How are all excellent grades (and those very good) crowned, resolved by written exams and answering the school board? For the morning days and of course, the early evening.
The girls are preparing for this opportunity for a long time and carefully, and in the top of their priorities, they enter a matural dress, shoes, purses, jewelry, hairstyles and makeup while boys find their suit in half an hour, and shoes and tie even before.
Girls on a mature evening
Although girls in mid-fourth grade are already mature, and they are real craftsmen in makeup and combining clothes, there are also those who do not spend much time in front of the mirror. It just does not matter to them and would prefer to come to maturity in their favorite sticks.
And one and the other girl at the end of a lot of time spends just choosing a favorite stallion.
And how not to! A picture of a matural is something that looks at your whole life. First, choose a colorful dress that radiates positively.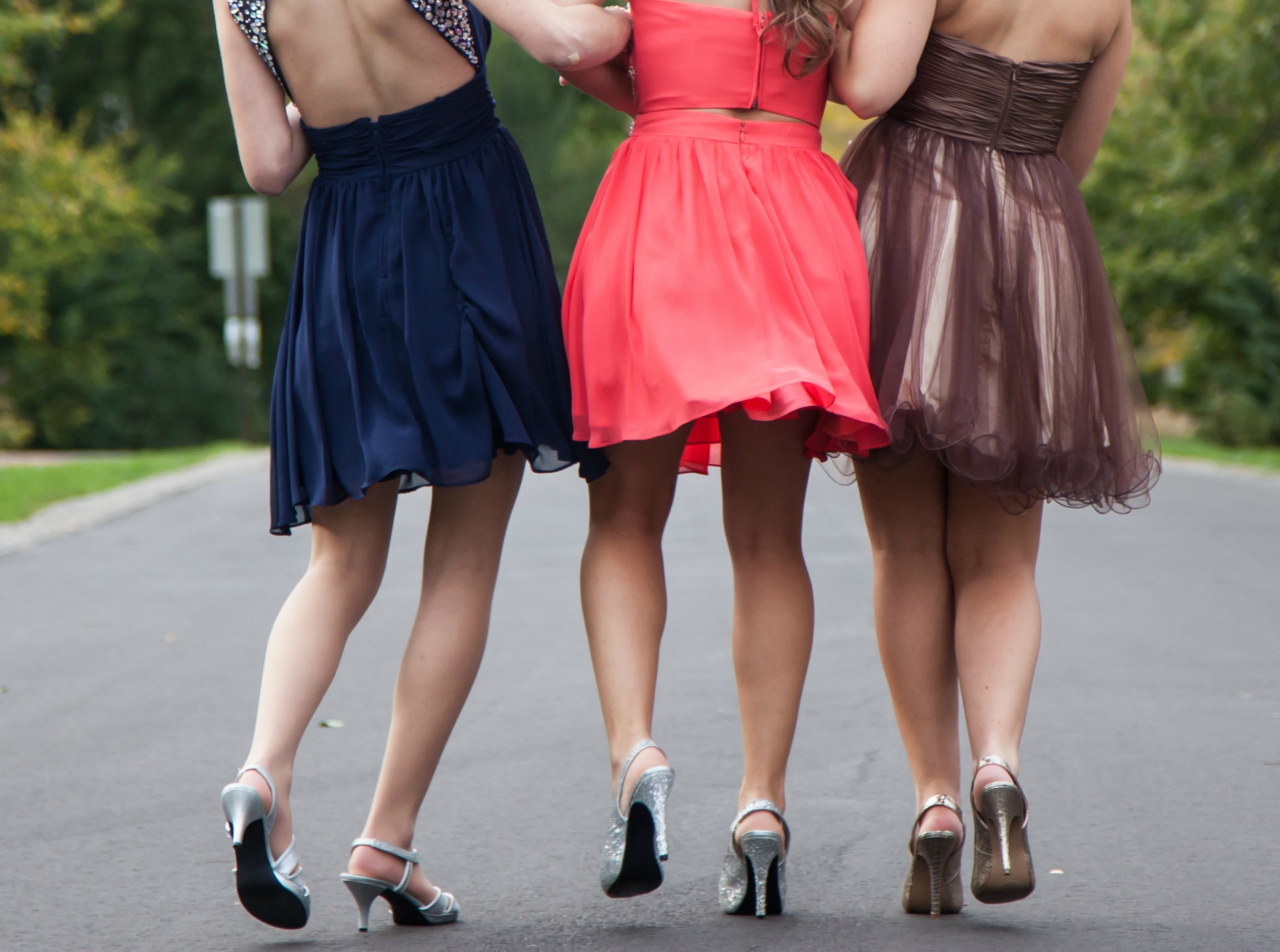 Multicolor shoes for swaying DRESSES
Za 18-godišnjakinje nisu klasične bijele i crne haljine. Maturantice bi trebale biti šarene i vrckave kao i dani maturanata.
In addition to the dress, it is necessary to combine the perfect shoes which is not so difficult today and there is no fashion bonton, and it is possible to combine all possible styles and colors.
Still, there are some unspoken rules about choosing the perfect pajamas that do not have much to do with fashion, but are quite technical.
When choosing shoes in the first place, it should be comfortable, and the heels should be wider or 7.5 cm high so as not to burden the spine.
If you still want to touch the clouds with your pike, you should choose a platform shoe for lower leg slopes than when the shoe has no platform.
You do not want to spend the entire mature evening because you have the squalls.
How to combine dress and shoes?
If you bought a short, fluttering dress, we recommend flip-floped sandals that will lengthen your leg and look slimmer.
If you have a long dress, you must cover your foot, otherwise it will look like you are too short. Flip-flops and sandals here may be an option, but then you might have the dress between your toes and you can fall.
In this case, we recommend the sandals with your fingers or pumps that you can combine on your pants or coats.
Full-length shoes are only allowed when the party becomes more relaxed and high heels are already beginning to cling to you. Do not make a photo for them because they are not so festive as sandals and shoes.

INUOVO sandals ideal FOR relaxing your LEGS
About shoes for reversion you think and take one more sandals to swap. In addition to the full five-legged shoes that are really comfortable to carry, we also recommend the heels with a minimum 2.5cm heel.
On the other hand, avoid sandals and flatbed balloons, as you could afford painful and wrinkled feet.
As it is not recommended to wear a shoe with a heel larger than 7.5cm because the steps are then reduced, and most body masses rely on the heel, causing back pain, experts do not even recommend flat shoes because they may have a bad effect on tendons and knees or even arthritis.
As for the color, the brighter tones of the lashes combine to the bright and pastel tones of the dress while the black and red dress choose beige or black hells with details of bright colors.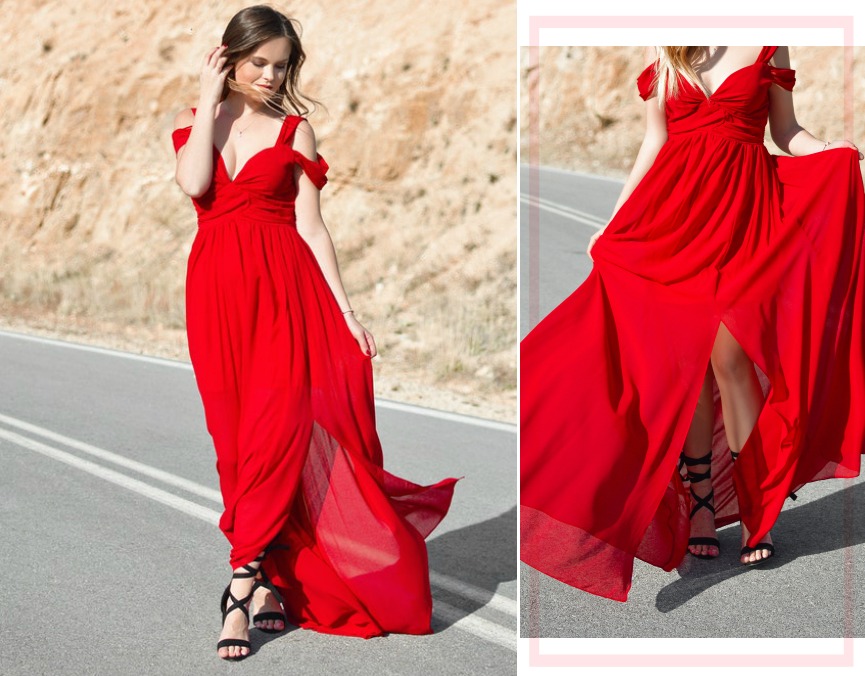 Guys on a mature evening
While girls have to think about all the details that will fit into the perfect whole, the guys still have less work.
After choosing the most commonly black or blue suits, there is a choice of shirts that are usually white.
Although this is the classic, the possibility of a mistake is minimal, and this choice is reserved for greenery types.
If you want to point out and for this you are brave enough, wear a sleeveless dark blue and pants light gray or beige.
This is ideal for a spring / summer combination, and you can play with colors and pattern patterns.
A woolen shirt will best fit with black trousers, and combine the white shirt with dark blue dots with dark blue pants.
How to combine a suit and shoes?
Although not the rule, shoes should always be purchased at the end after having a complete combination of suits and shirts. Then, depending on colors and style, choose shoes.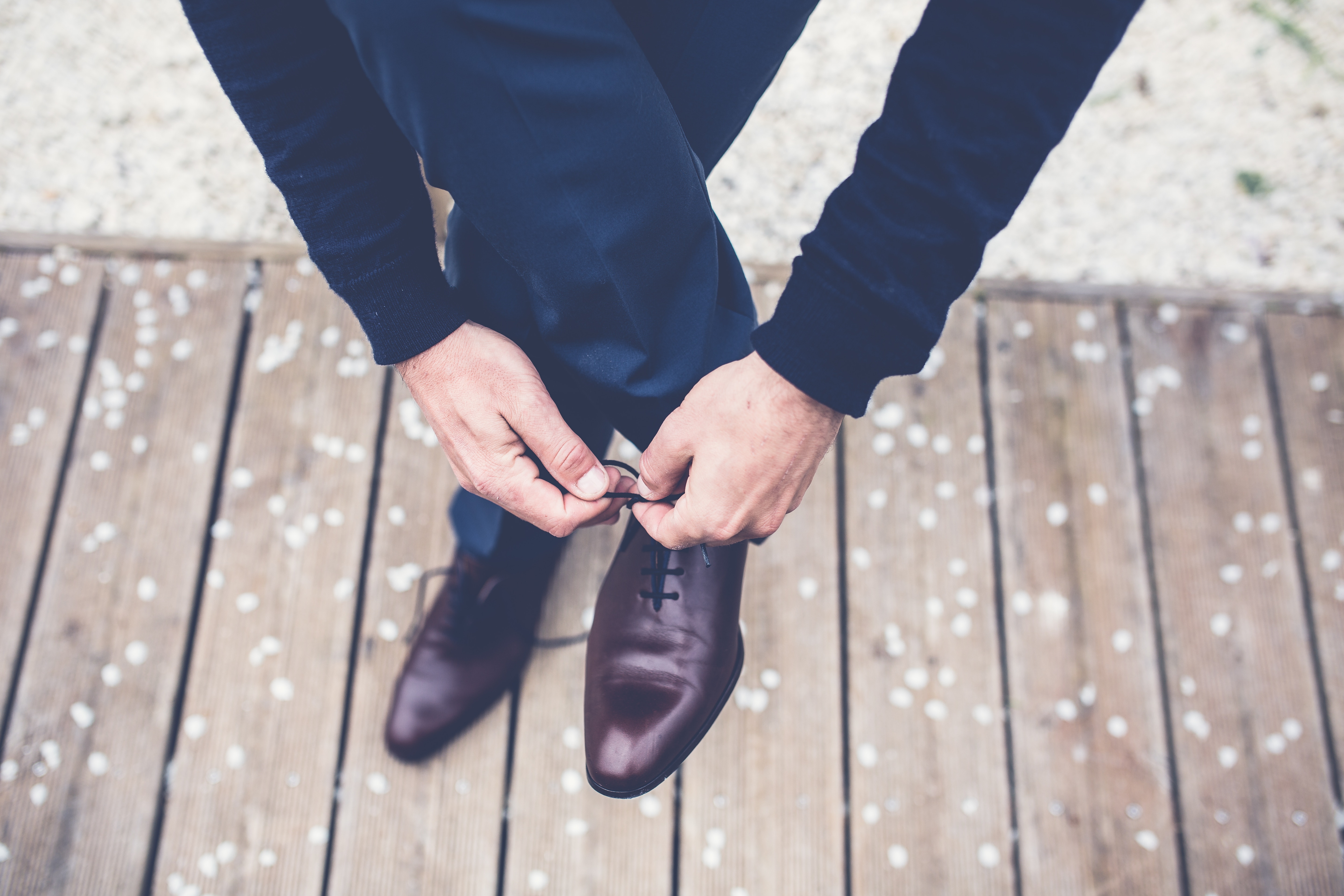 MEN'S SHOES FOR EVER SUIT OUTFIT
For a classic suit and a white shirt, it is also best to choose classic black shoes. Versatility is desirable in fashion, and this is exactly the advantage of black and brown shoes.
If you want to highlight, choose interesting colors and patterns that combine brown or blue shoes. Experimentation is always permissible.
In a relaxed and comfortable combination, white sneakers and socks are popular today and can be worn without socks, so this is a little detail you need to think about.
When choosing a more expressive style, all fashion accessories are allowed so you can play details like a sock with patterns, straps, ties or tights, and even a scarves or scarves.
The ceremonial combinations should certainly include the tie. The tight tie looks very relaxed and adds a bit of athletic gown to the festive combination, which men do well, and do not forget about the strap without which the suit does not look completely.
Fortunately, the rule that shoes and straps should be of the same color is no longer effective, which further facilitates the choice of male suits, although it is not forbidden either. Indeed, a combination of shoes and straps of the same color is still desirable and creates a balance with the suit.
Finally, it is important to mention once again that the choice of mature clothing should be more relaxed, inexcusable and childish, and not reminded of a wedding suit.
Try to stay the baby longer. Growth is also an obligation, and a mature evening is an ideal opportunity to enjoy a bit more youthfulness. Dive and have fun overnight, even if you have to take off your shoes.