The obsession with sneakers has dominated the fashion scene for many years. They are no longer exclusively related to sports activities, but can be worn on all occasions! Work, going out, coffee ... you name it, sneakers are definitely a must-have this season as well!
As we count down the days to our most beautiful season and coffee in the sun, we are already putting together fashion combinations in our heads and concluding with a smile - sneakers are definitely our favorite among footwear. Aside from being by far the most comfortable, they really go for everything! Whether you like minimalist monochrome or colorful, with rivets, print or details ... we have it all and can't wait to try it out!
And what models will we see this spring season? Let's go in order!
1) White sneakers
The combination of comfort and an effective, yet casual look has never looked so appealing. The perfect addition to clothing combinations like dresses, raincoats, jeans and even suits, it looks better and better every year. If you are a fan of classic models and colors, white sneakers are a must-have footwear for you.
This spring, Adidas sneaker models are in focus again, joined by S.Oliver and Bugatti with their trump cards. The selection is completed by Tommy Hilfiger, whose men's collection is not in the least behind the women's collection. We have to admit, a difficult choice ...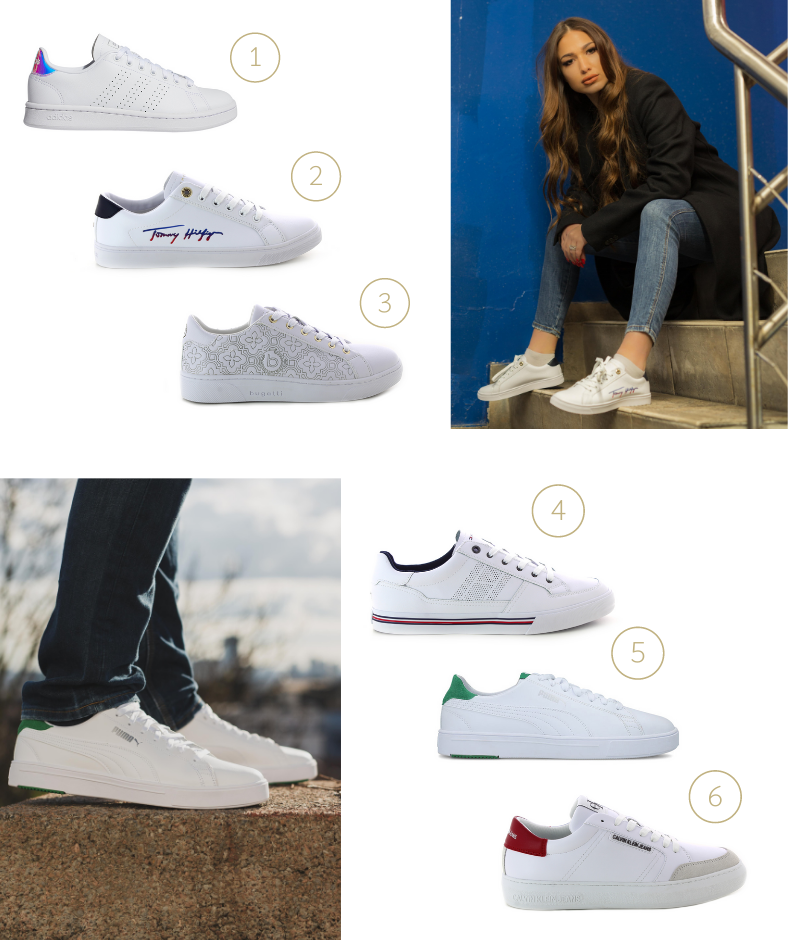 1) Adidas, 2) Tommy Hilfiger, 3) Bugatti
4) Tommy Hilfiger, 5) Puma, 6) Calvin Klein
2) Platform sneakers
We believe that you are familiar with the feeling of victory when you lightly choose a wardrobe for a day at work or coffee and then in one go, with a minimum of effort, turn it into a great outfit: you put on shoes that are the center of the outfit. This spring brings us models that instantly elevate the whole story: striking, comfortable sneakers with a mild platform for all-day comfort and unmistakable stylish expression.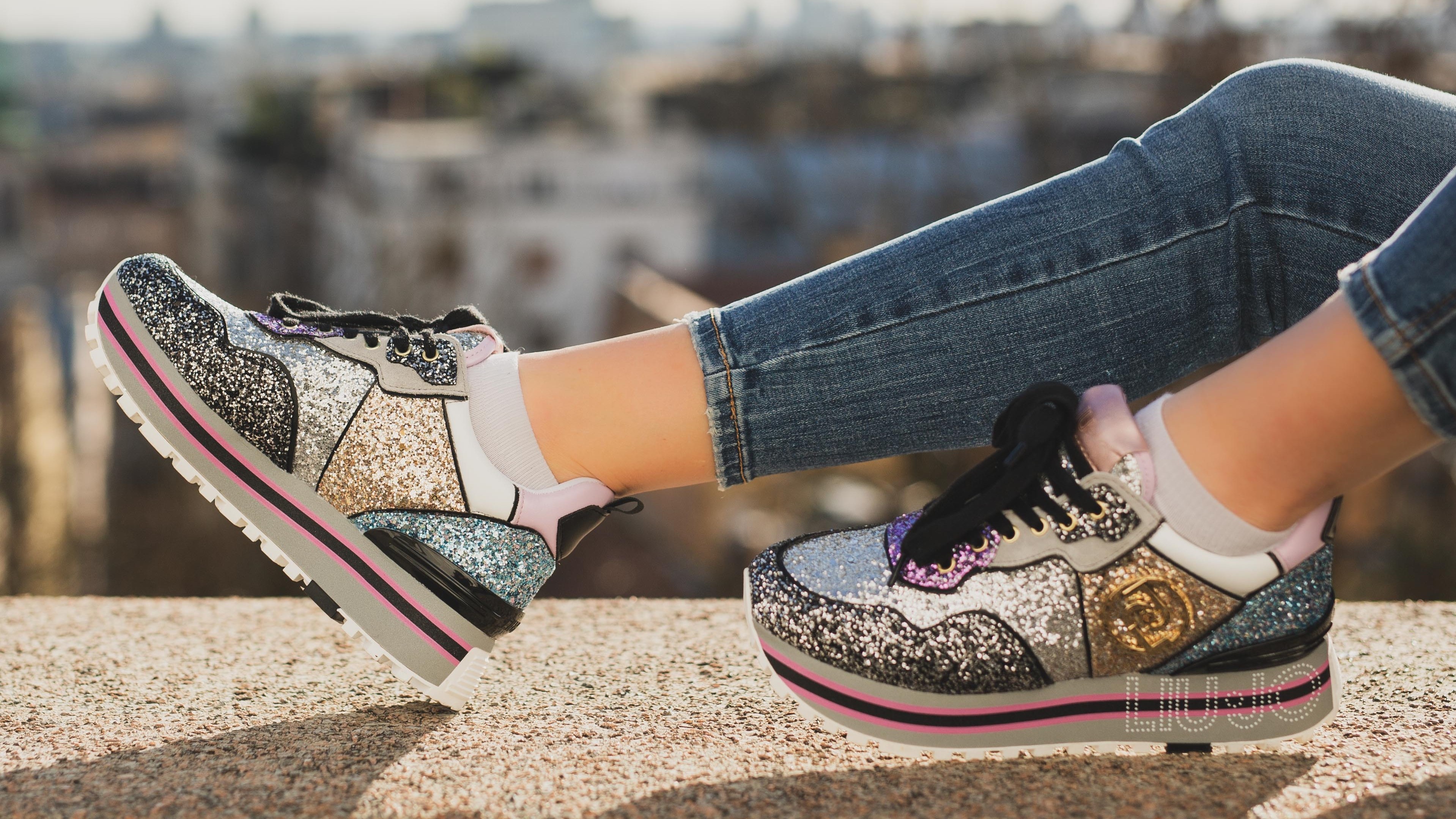 1) Tamaris, 2) Liu.Jo Silvia, 3) Liu.Jo MaxiWonder
With the LIU.JO models, you will achieve the perfect combination of glamor, rock and casual style. If you are looking for sneakers that will raise each combination to a higher level, look no further;)
3) Sports and recreation
With so many choices of street-style sneakers, those sports ones know how to get under the radar through this city life. The past year has directed us more towards nature than any before, which is one of the habits we should definitely keep even when our city streets come to life again in full glory. And while the whole culture of sneakers has moved away from its original purpose, good old sports models will always welcome us with their practicality and unsurpassed comfort.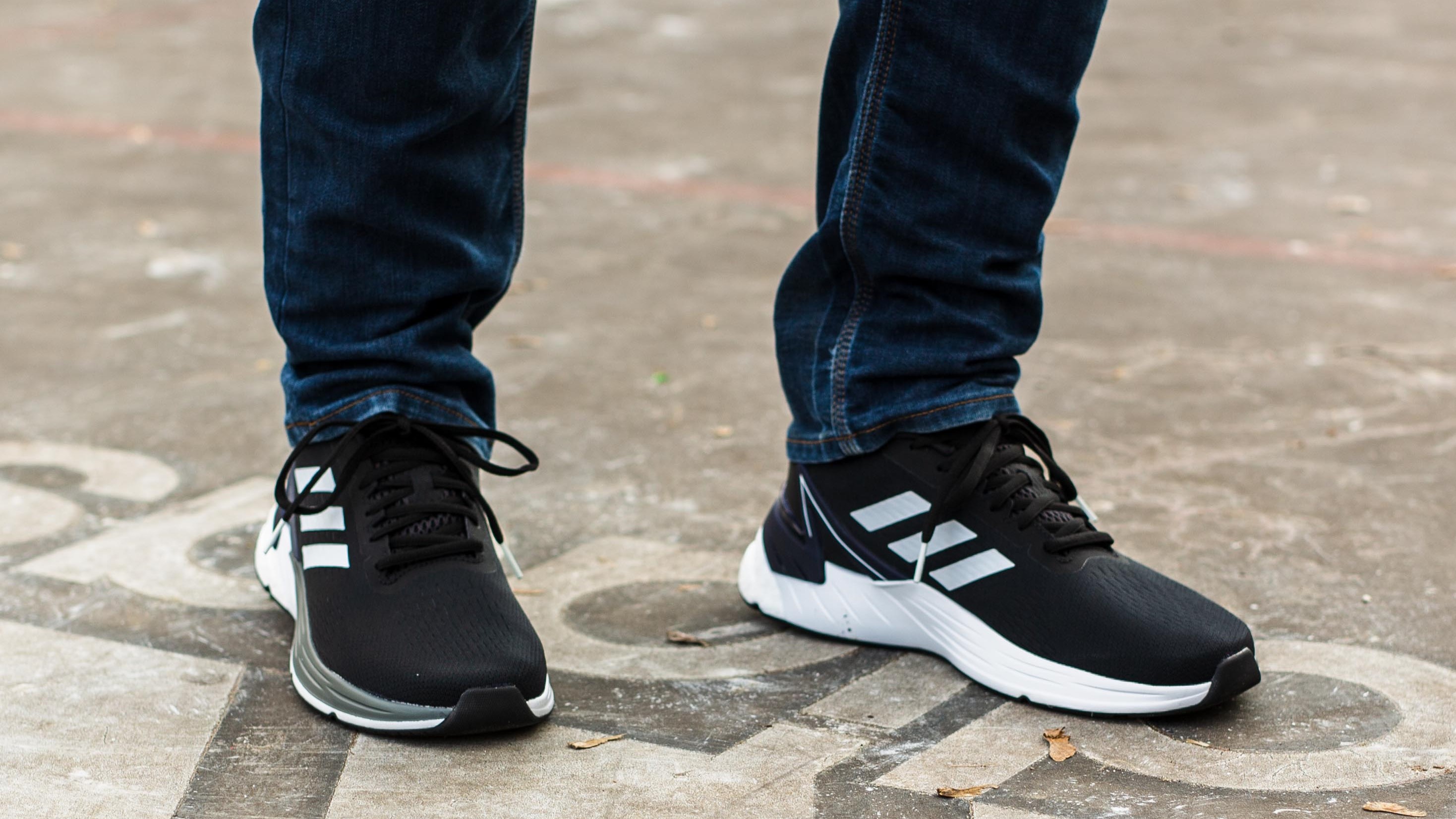 You can't go wrong with choosing between long-proven leaders in this category: Adidas, Skechers, Puma and Reebok don't compromise when it comes to quality.

1) Adidas, 2) Reebok, 3) Puma, 4) Adidas
4) Converse as a herald of spring
Trends came and went, and this model has long since sealed its cult status. Let's be honest, the Converse All Star sneakers we've never really given up on, and they're in focus again this spring. Popular old women give each styling the necessary dose of playfulness and relaxation. Although originally intended for rockers and younger generations, they have long since become the main star of all chic combinations, so we can see them with jeans and sweaters as well as with suits and dresses. Every year, Converse, in addition to the classic models of high and low stars and colors, adds a few new colors and an interesting pattern. Especially models in pastel colors - spring loves them the most.
All old women are at a discount of up to -50%! But only for a short while, so we recommend that you take a look at the webshop as soon as possible!
We're pretty sure you already have your favorite (maybe more), and even more models are waiting for you on our webshop and in stores.
Provjerite ponudu proljetnih tenisica