Heh ... we obviously can not be at peace
We always do something new!
Or we have special deals and special offers, we share a lot of fashion tips with you, and we often add your own shoes to new shoes ..
And now?
Now we've prepared something quite different to you.
If you have not noticed so far, we have decided to open a new club - the Modeline Club of Loyalty

And best of all, they are all welcome.
How to become a member of our cool club?
Hm ... first you need to submit a request to become our member, then answer a few demanding questions and ultimately you need to pass a secret initiation.
But we're just joking

In fact, to become a member of the Modeline Club really easy, and there are only two ways - offline and online.
And whether you've been a member offline or online, you can also use a membership card to shop in stores and in the web shop

1) Offline way
Visit one of our stores, choose your shoes and come to the checkout.
Our friendly staff will ask you if you want to become a member of our Model of the Loyalty Club and get a 5% discount on your first purchase immediately.
If you show your thumb up, you will fill out the application form on the spot and you will get a unique number card.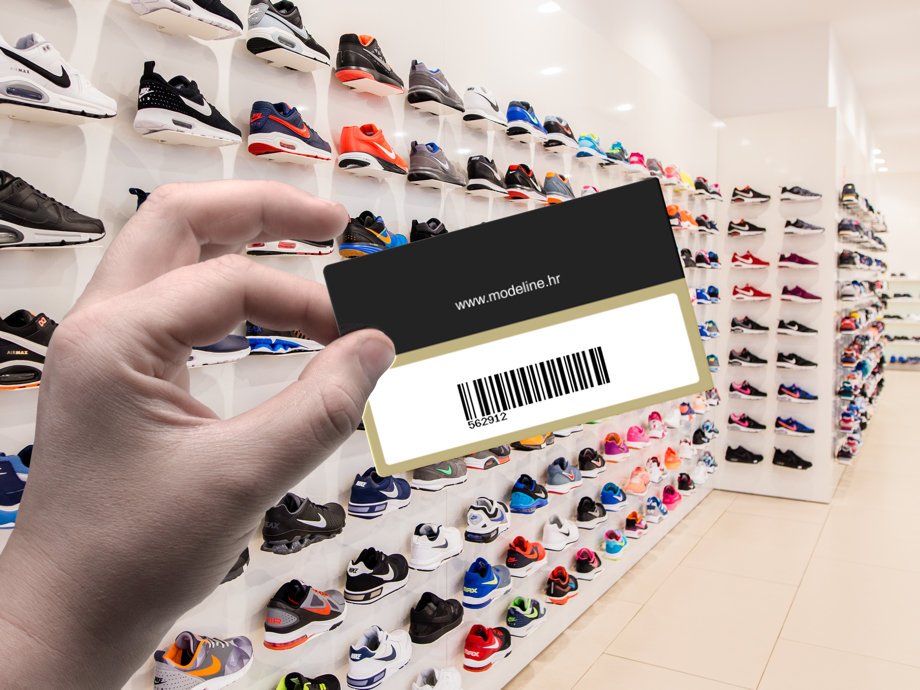 2) Online way
You can become a virtual cardholder in several ways

If you already have an open account, you can click on the red button 'Ask a new card' in your profile.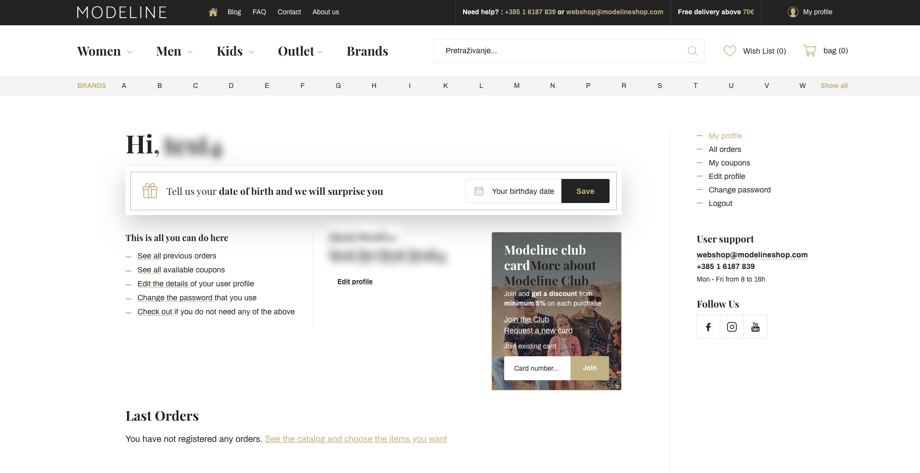 Or visit our web shop and choose the shoes you want. Next to the selected product, the question will be whether you want to save a certain amount of money, ie 5% of the total price, and become a member of the Model of the Loyalty Club.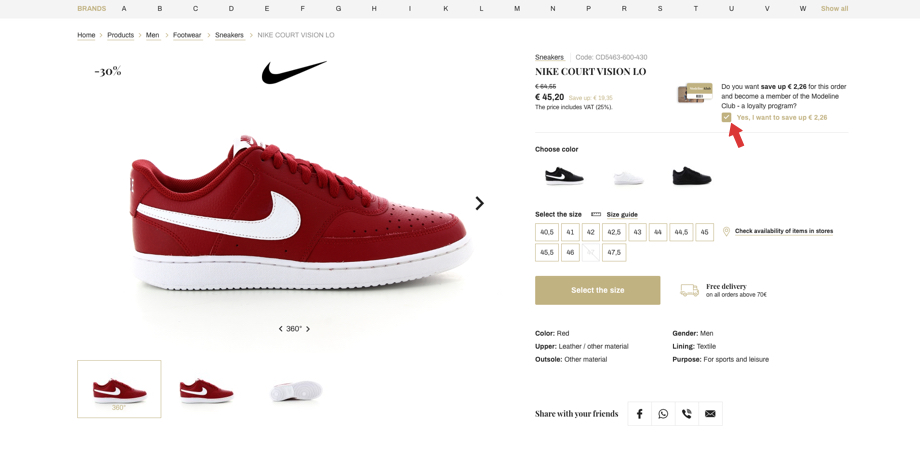 And if you accidentally miss this offer, you can choose it later during the purchase process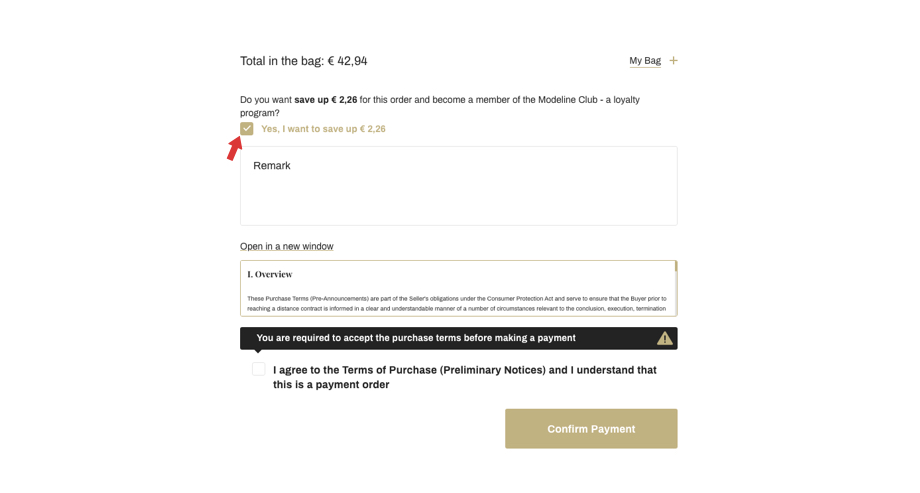 Once you have joined our club, we will send you a virtual card with a unique number.

There, really easy, right?
How are points scored?
After getting a card or virtual card, it's time to collect points.
Points are collected on the system 1 point = 1 euro and are valid for all payment methods (e-banking, general payment, deposit and credit card).
So if you choose shoes for 50 eur, you will get 50 points on the card.
Depending on how much you've earned points within a year, you get a certain discount:
| Razred | Bodovi | Popust |
| --- | --- | --- |
| 1 | till 135 | 5% |
| 2 | 136-400 | 7% |
| 3 | 401-670 | 9% |
| 4 | 671-940 | 10% |
| 5 | od 941 | 15% |
All the points earned are collected during the one-year billing period and you can use your due discount until the end of the year, at the end of the period the points are reset and a minimum discount is given for the next period.
And best of all, discounts apply to already discounts

How to use the Modeline Credit Card?
1) If you own a card
If you have a physical card at our store and want to buy a little in our web shop (and collect points), you have to log into an existing account or create a new one.
If you open a new account, you can choose to have a membership card in the web form and enter its unique number.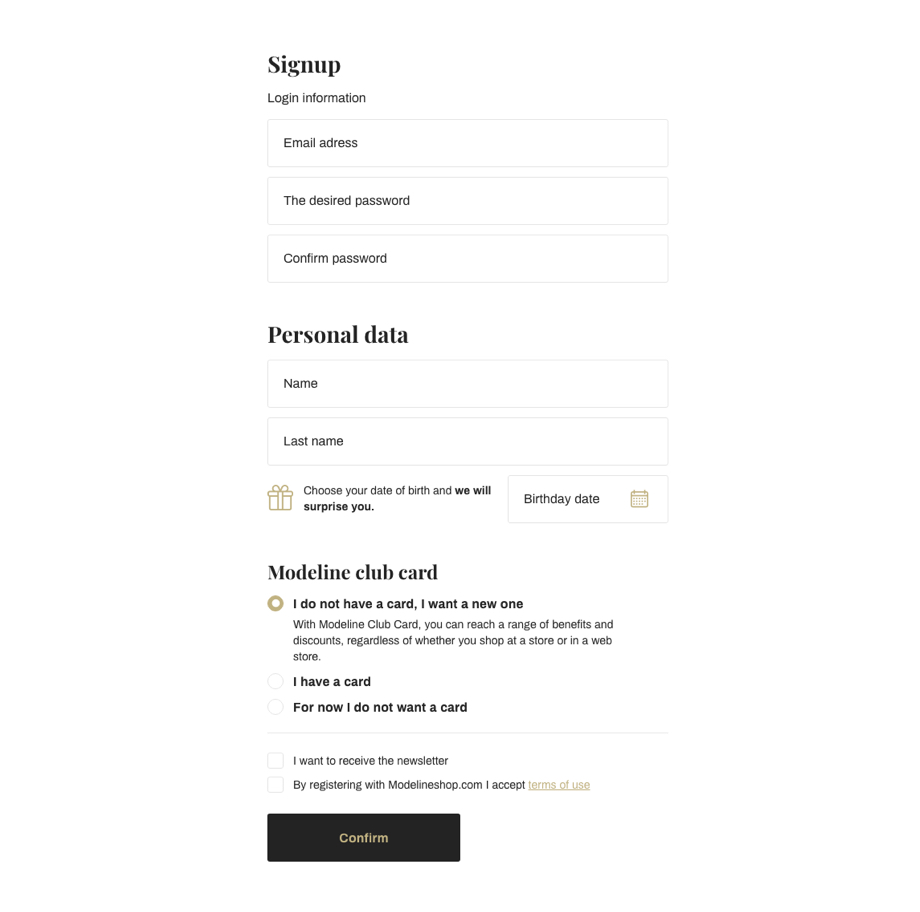 2) If you own a virtual card
In order to collect points over a virtual card, you must be associated with your username in each online purchase.
And if you choose to visit one of our stores, beware of the virtual card you can use in the physical stores.
Just plug in on your mobile phone or tablet in your account at modeline.hr web shop and point to a virtual card. And that's it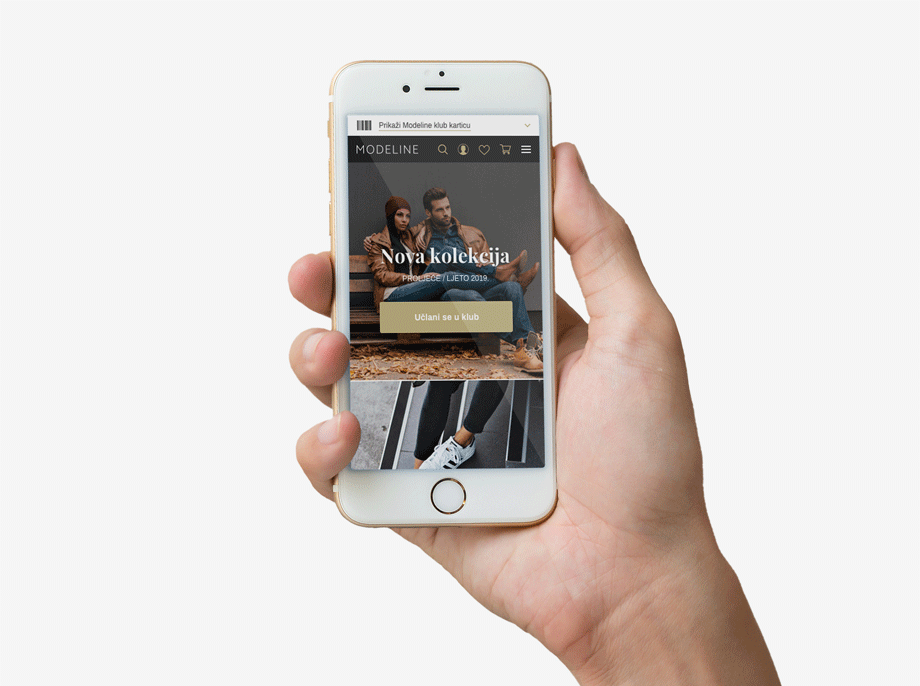 How to know how many points do you have?
Do you want to know how many points you've been collecting so far just log in to your online profile. Here, along with other personal details, you can see the status of your loyalty points:

That's basically all

Now you only have to shop and collect points!
And we forgot to say ...
If you accidentally lose your Modeline card, beware of it. Contact us at [email protected] and we will give you a new card with the points you have collected so far. Or you can use a virtual card that you can not lose

Come on, become our member and buy together.