Moccasins are absolutely one of themCurrent fashion trends.
Although it is about shoes which have always been wore men, in recent years for this type shoes decide more and more trendsetter around the world.
With these elegant shoes it is possible to create it casual, urban or even modern look.
For all women, therefore, we give you some tips on how best to best to wear moccasins.
With our few suggestions and combinations, you'll be able to keep up with the latest trends and look great.
1) Moccasins and jeans
The easiest way to wear moccasins is with a pair nice jeans which will highlight yours femininity and give you sexy and cool look.
Keep in mind that are moccasins kind of men's shoes, so it would be well to them pairing with someone very a feminine piece of clothing from your closet.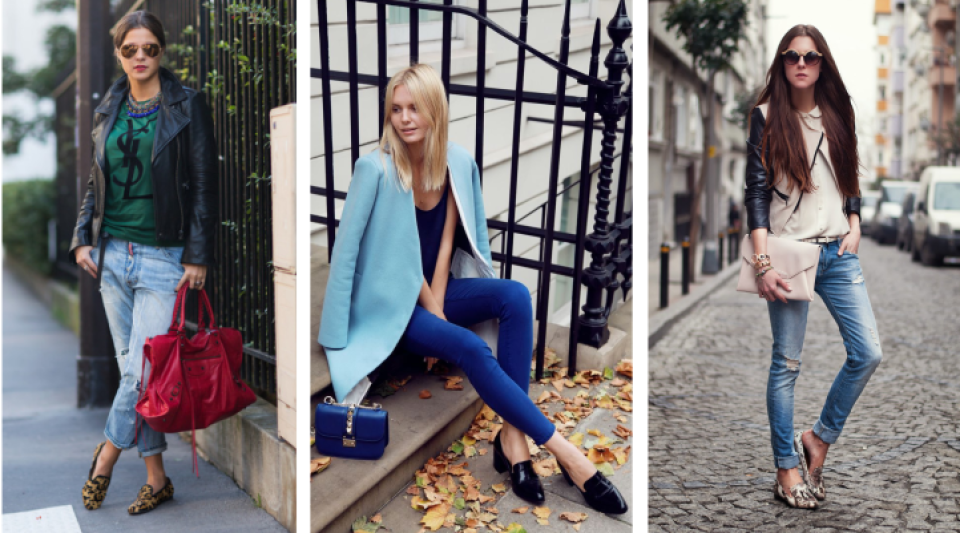 You will create this interesting contrast simultaneously emphasizing the best parts of your body.
That will give it contemporary, casual and trendy look.
2) Moccasins and blazers for a business look
A perfect business look you will get pairing moccasins with skinny jeans and blazers, which will add professional touch.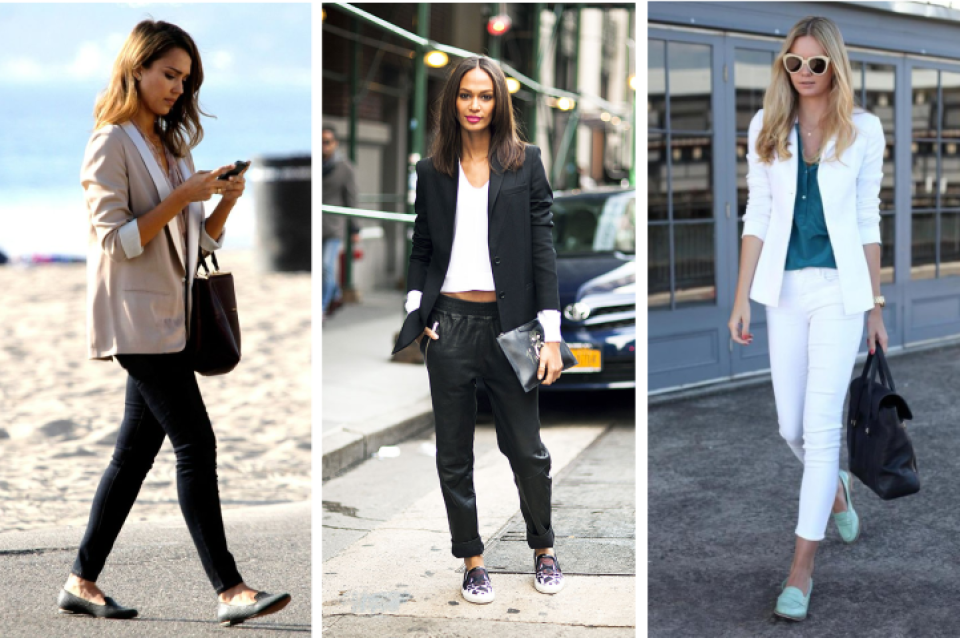 You can wear them with a pair of dark jeans or, if you like it, with something more formal pants.
Of course, the secret of this combination is that pants over the ankles.
3) In shorts you will draw attention
More style you could show shorts paired with elegant blouse or shirt.
Your feet will add sexy and female touch.
In winter, you can to the same combination put leggings and again you are for ten.


4) Moccasins, skirt and knee socks
Another great idea how to wear moccasins on skirt and knee socks.
This combination revealing tribute sometimes very popular "schoolgirl" style.
You will look playful. Actually unbelievable!


5) Moccasins and overcoat
Compare two trendy items- moccasins and overcoat.
When we talk about overcoat or better to say cloaks, we really think about those what our moms and grandmothers wore.
This old style is, namely, returns in mode, but with something contemporary style.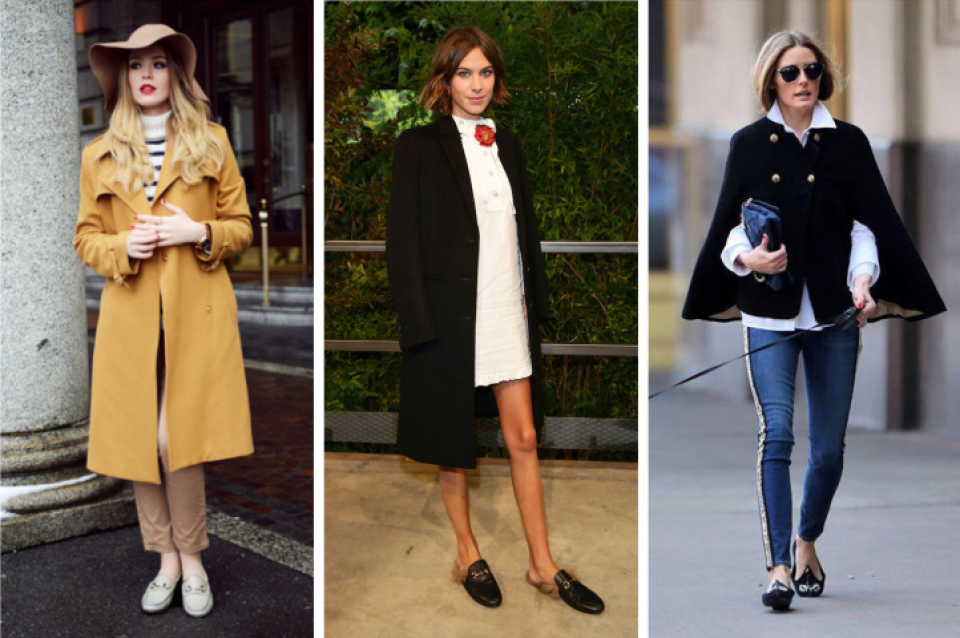 Interestingly, that's it clothing item which is kind of hybrid between coats and poncho suitable for any occasion.
An excellent way to wear this piece of clothing is with narrow jeans and moccasins.
It will create very modern look.
If you are prepare for the evening out, you can experiment and with shorts to this combination.
6) Moccasins on a short dress
By combining the moccasins and shorts dress prominent will contrast between manhood you bring moccasins and femininity which will be in the first plan to put short dress and your body.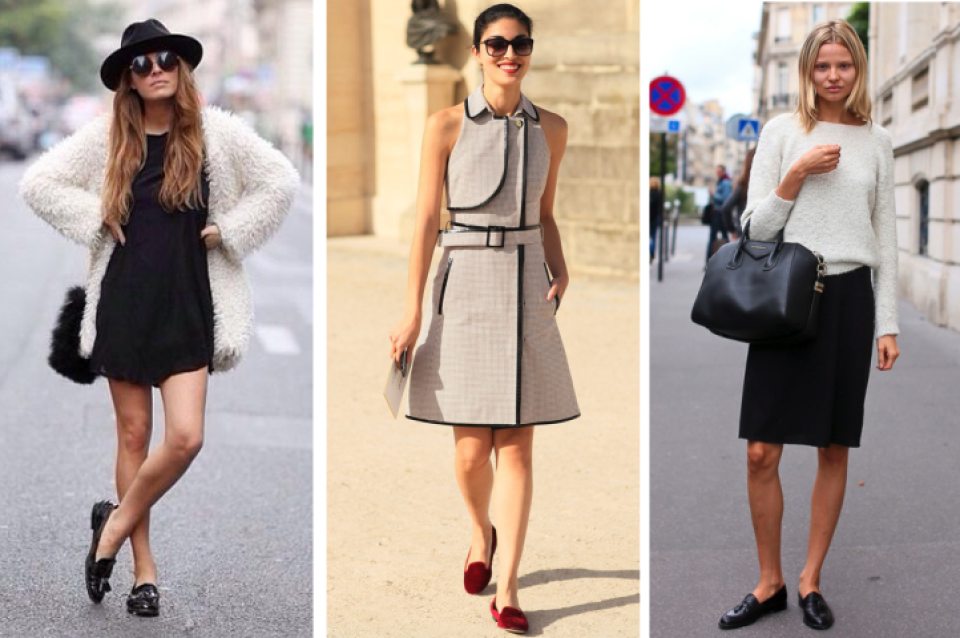 In those cases, leave your feet naked or wear leggings.
Another option is to wear it colorful socks which will inhale fun style eighties.
An ideal addition this outfit is and wide hat perimeter. That will give you very sophisticated and a modern touch, creating simultaneously strong, self-confident and sexy image.
7) Moccasins with sensuality touch
Another good way wearing moccasins is to them pair with wide, too big, sweater.
With this combination you can do it again play with a woman and the male aspect, creating very sensual touch.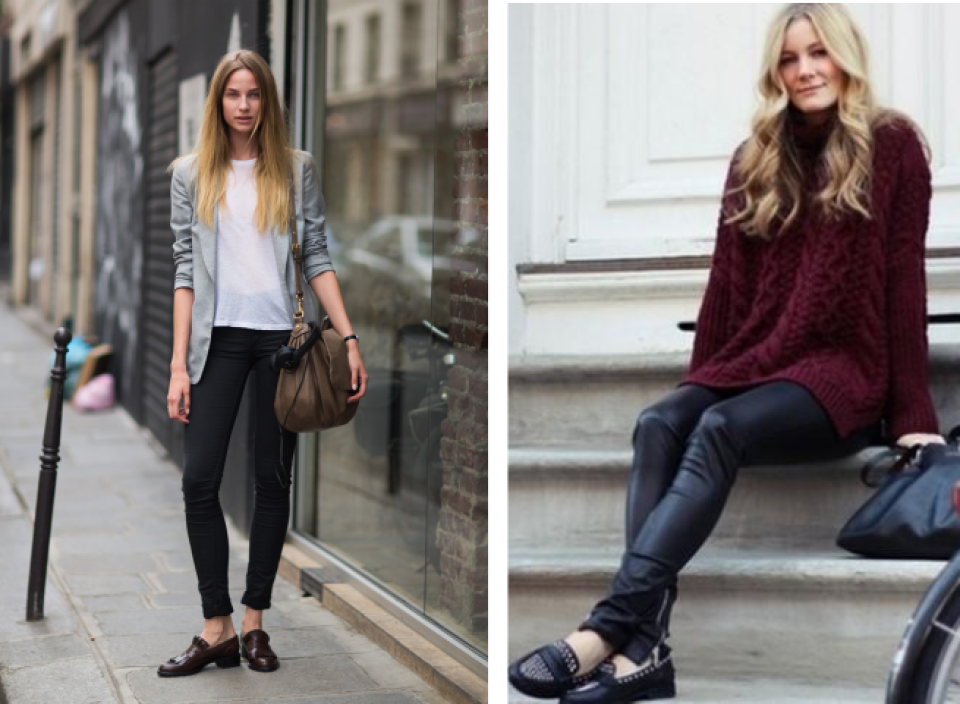 To display your feminine body, choose a nice bag, as well as accessories like earring, necklace or bracelet.
That's it, now that you know all about wearing a moccasin, you only have to choose the right model.