Even if you are not looking forward to colder days and layered dressing, you are still longing for the sun that has warmed us in recent months, take a look at new fashion trends in the fall of winter 2019/2020 and we guarantee that you will be in the mood right away.
The new collection carries something for everyone and just about every occasion. New patterns, colors and cuts have embraced all garments, dresses, jackets, coats and pants. And the new season brings even more beauty in the perfect fall and winter shoe designs.
Boots, ankles, closed shoes, boots or sneakers… it will be really hard to choose what to invest this fall or winter. All models are so wearable that they fit just about every outfit and so different that you will always feel special in them.
Autumn leather jackets
In addition to the indispensable short black leather jacket, this year we offer leather jackets in bright colors of yellow, red and blue. The colors are the ones that will pick up any fashion combination, and they fit perfectly with jeans or dresses.
If you decide to buy a leather jacket in modern tones, a great choice for a daily look is low black loafers or closed shoes with a thicker sole that will keep your feet warmer.
For an evening look, we suggest combining a short leather jacket in a neutral color to add a small red satchel and high heels. You will not go unnoticed.
What's new in the fashion world for the Fall Winter 2019/2020 season is definitely quilted jackets in two variants, one made of textile and one made of leather. The designers decided to give them a touch of elegance this season, so they made them from glossier pastel fabrics. This year, they will be worn on city streets with more feminine pieces of footwear, lacquer heels or ankle boots in brown tones.
The absolute hit this season is autumn and winter shoes with snake and leopard patterns. Their 2019/2020 season is all about slightly more business combinations and those occasions when you really want to stand out, feel feminine and be in the spotlight.
Winter coats and boots
Winter coats strolling the catwalks presenting new-season pieces are generally shorter than they were last season. Asymmetrical, multi-colored and with large sewn pockets, they are perfect for daily casual and business combinations. If you choose a short shawl or dress, you will need to wear thick socks and ankles with a thicker sole. Or else you will choose flat high boots that will keep your feet warm.
Short winter day coats pair well with modern high waist jeans, following the line of your body. For such a casual combination on colder winter days, designers have prepared thicker sole ankle boots with a furry warm interior this season.
Those longer winter coats, which this season reach as far as your knees, leave for evening outings and formal business combinations. For a totally trendy look, this winter you will combine them with boots that have a dizzyingly high heel or lacquered platform boots.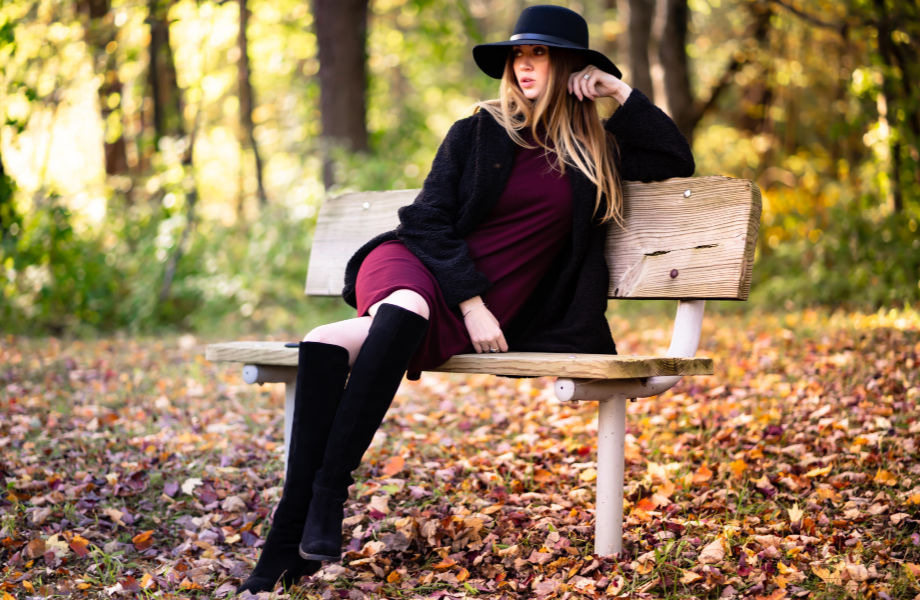 Dresses in crazy patterns and even crazier autumn shoes
Judging by the new collections presented at Milan Fashion Week as an overture to the new trends of autumn and winter 2019/2020, the absolute ruler of the women's wardrobe this year will be dresses. And these are multicolored dresses with a fluttering cut, silky and delicate materials.
In addition to the often asymmetrical cut with details such as rivets, buttons and oversized pockets, the new season brings us a handful of yellows and reds. Real beautiful autumn colors that will extend into the winter, and will be enriched with circles and checkered patterns.
With such dresses one should be especially careful in choosing the right shoes. If you choose a simpler version of the dress, you can jump in more robust winter shoes with details such as rivets.
If you venture out and treat yourself this season to a true multicolored delicacy, a bright color dress with many details, be sure to choose simpler shoes that won't bounce off the rest of your outfit.
Fortunately, the new shoe season offers just such simple, yet beautiful leather winter ankles and boots.
Sneakers - queens of any combination
The Fall Winter 2019/2020 collection will especially delight all sneaker lovers. The upcoming season from the weekend zone, which was put by all the earlier collections, now gives them a central place for the rest of the week. In evening and day combinations, business and casual outfits, it allows women to feel feminine and in comfortable shoes like sneakers.
No, the sneakers from the Fall Winter 2019/2020 collection are by no means sports and are not intended for sports. This season's sneakers are designed for jeans, business pants, casual dresses and shawls of all colors and patterns.
With the inevitable black ankle-like designs, this season offers something spectacular - detail-rich sneakers, snake and leopard patterns, rivets, zippers and the addition of strong, contrasting colors.
Every woman this season has to have one of these in her closet. And we are not sure that the same trend will not extend to the next autumn and winter season. They just look too good to wear for only one season.
Find perfect shoes for the season