"Style is a simple way of saying complicated things"
~Jean Cocteau
Are you an enthusiast on duty or a calm soul, an initiator of action or a calming factor? Do you jump into the moment that arises in front of you or do you prefer to plan it yourself? Are you looking for challenges or do you love your reliable path?
Where does your power lie?
This is the vision and mission of the Tamaris brand - explore, show and emphasize your greatest strengths through fashion style and expression, whatever they may be. Use every opportunity in your own way, whatever it may be. And enjoy every step, wherever he leads.
Simplicity and classics: business and leisure
Whether you spend sunlit spring days on peaceful walks or in the city center, the new spring footwear collection covers both equally well. And elegant, and gentle feminine, and quite casual - the new variants of Tamaris moccasins and ballerinas offer endless, fresh possibilities of clothing combinations and are the ideal choice for a simple look in unburdened leisure time. Light nuanced natural tones allow easy combination with all kinds of airy bermuda shorts, playful skirts and floral dresses.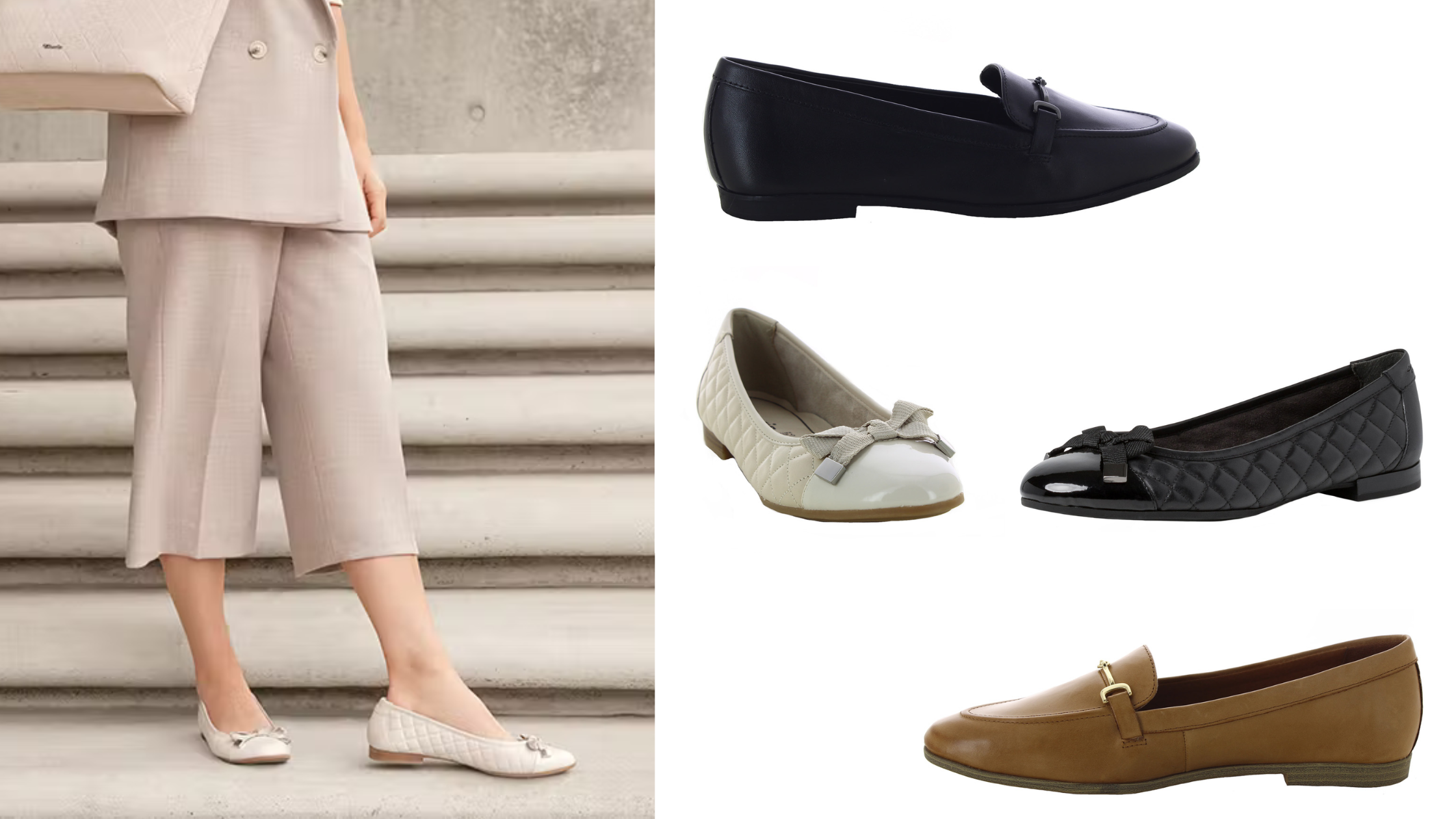 Ballerinas : Tamaris Ivory / Black
Loafers : Tamaris Black / Brown
Nude color and neutral tones fit especially well into everyday office looks. Minimalist smart casual can be especially successfully complemented with Tamaris loungewear or moccasins. Comfort and casual elegance have become an integral part of everyday office wear in recent times, and have thrown the strict business look out of the story, giving more space to fashion freedom, personal accents and trendy elements. One main thought continues to run through business fashion: less is more. Simple low shoes or one-color high heels, combined with striped pants, a letter-skirt, blouse or jacket, will equally give the necessary dose of seriousness and confident gait. With elegant accessories you can further emphasize the harmonious business look and create subtle contrasts.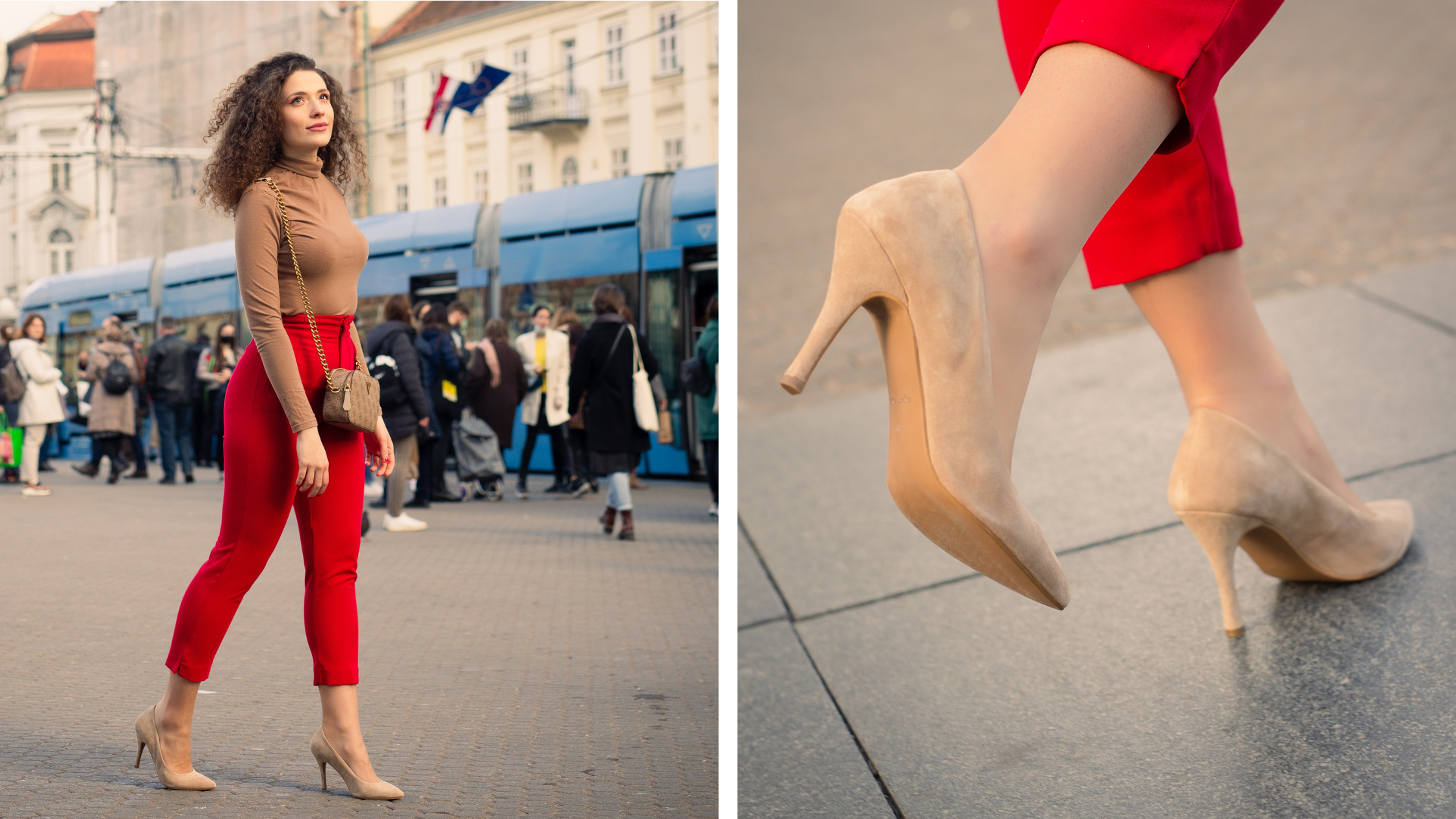 Playfulness and comfort of everyday life: sneakers, sandals and slippers
The perfect everyday companion! Tamaris sneakers will fulfill their purpose flawlessly, both in terms of comfort as a priority feature of sneakers, and style, as an unavoidable factor that makes a difference. Subtle retro flair, urban big-city look, and all the way to gentle, feminine style, there are suitable Tamaris sneakers for every mood.
Light, airy pastel colors and neutral natural tones perfectly complement universal casual pieces such as jeans, spring knits, white t-shirts and floral patterns. Soft leather materials, various variations of soles and subtle chic details make spring favorites for beautiful combinations for every occasion. And as it usually happens when the weather is nice, in the blink of an eye, summer will already be waiting for us! A wide range of the most comfortable sandals, platforms and slippers follows every possible taste and style.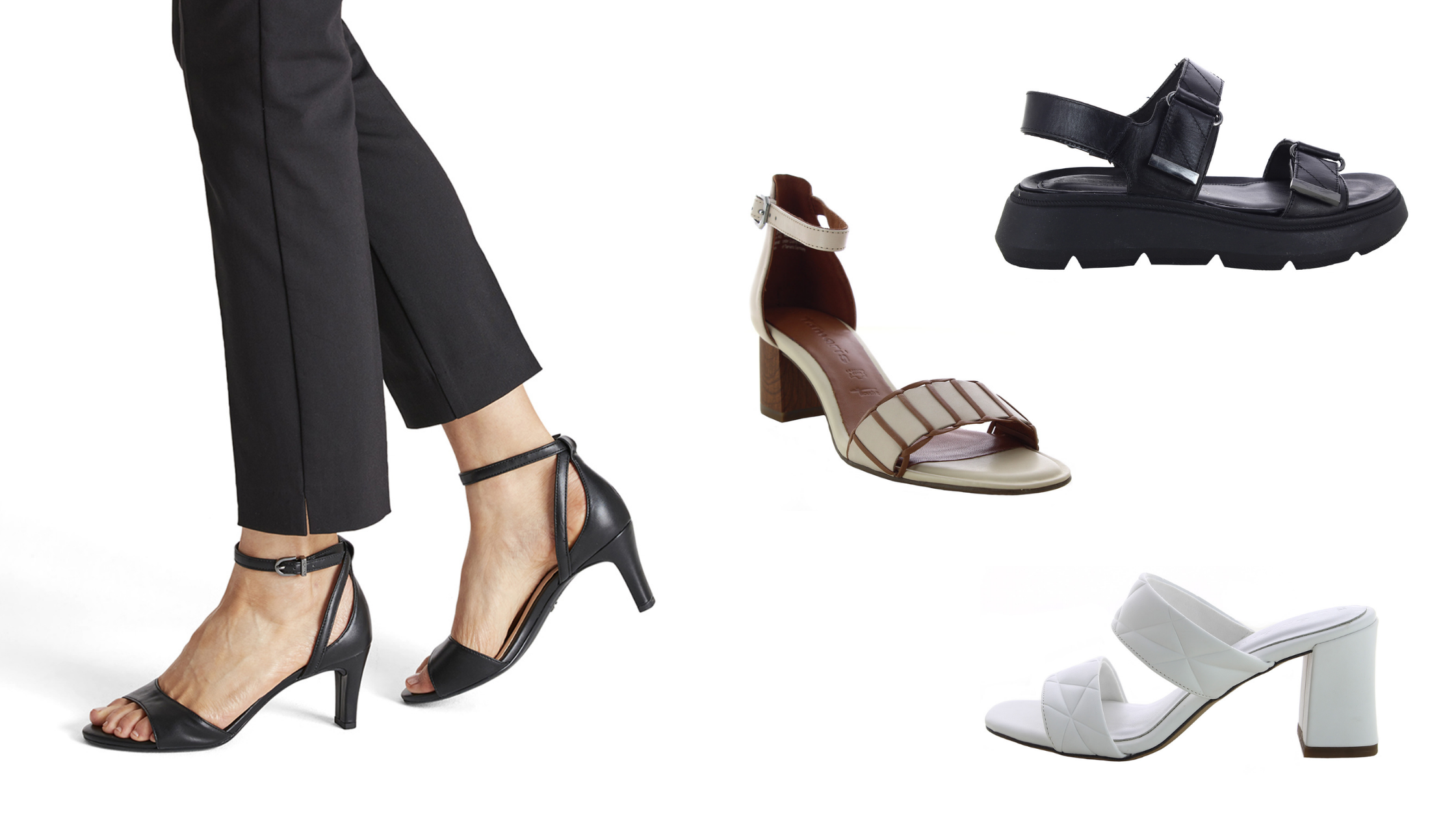 Tamaris heels / sandals Black / Ivory Muscat / slip-ons White

The ideal choice for the most important day: wedding shoes
You said YES and started preparing for one of the most beautiful days of your life. You know that day will be perhaps the most beautiful ever, and you pay maximum attention to every detail of that look. A big burden falls from the back the moment you finally find a TU wedding dress, but then comes perhaps a more complicated question: which shoes to choose with your wedding dress?
It's important that they are wonderful, beautiful, festive, elegant - obviously.
That they are stable, that you do not stagger approaching your chosen one. That the first dance you think only of the happiness of that moment. That you don't even remember what you have on your feet in the most important moments.
That they are comfortable, that you can endure them for hours. And dancing and celebrating for hours like never before.
And that's where you definitely came across Tamaris, the ultimate wedding shoes. Not too high heels, comfortable heels and stable gait in heels are the terms on which Tamaris received his doctorate in his bridal collection. Heels, sandals and stiletto sandals, on a low or high heel, as well as low soles that you can change into in the late hours - will meet all the requirements of that big day. You will find models in all variants of appropriate colors: pure white, pearl white, platinum, silver, nude, rose, with glossy, metallic or matte finish.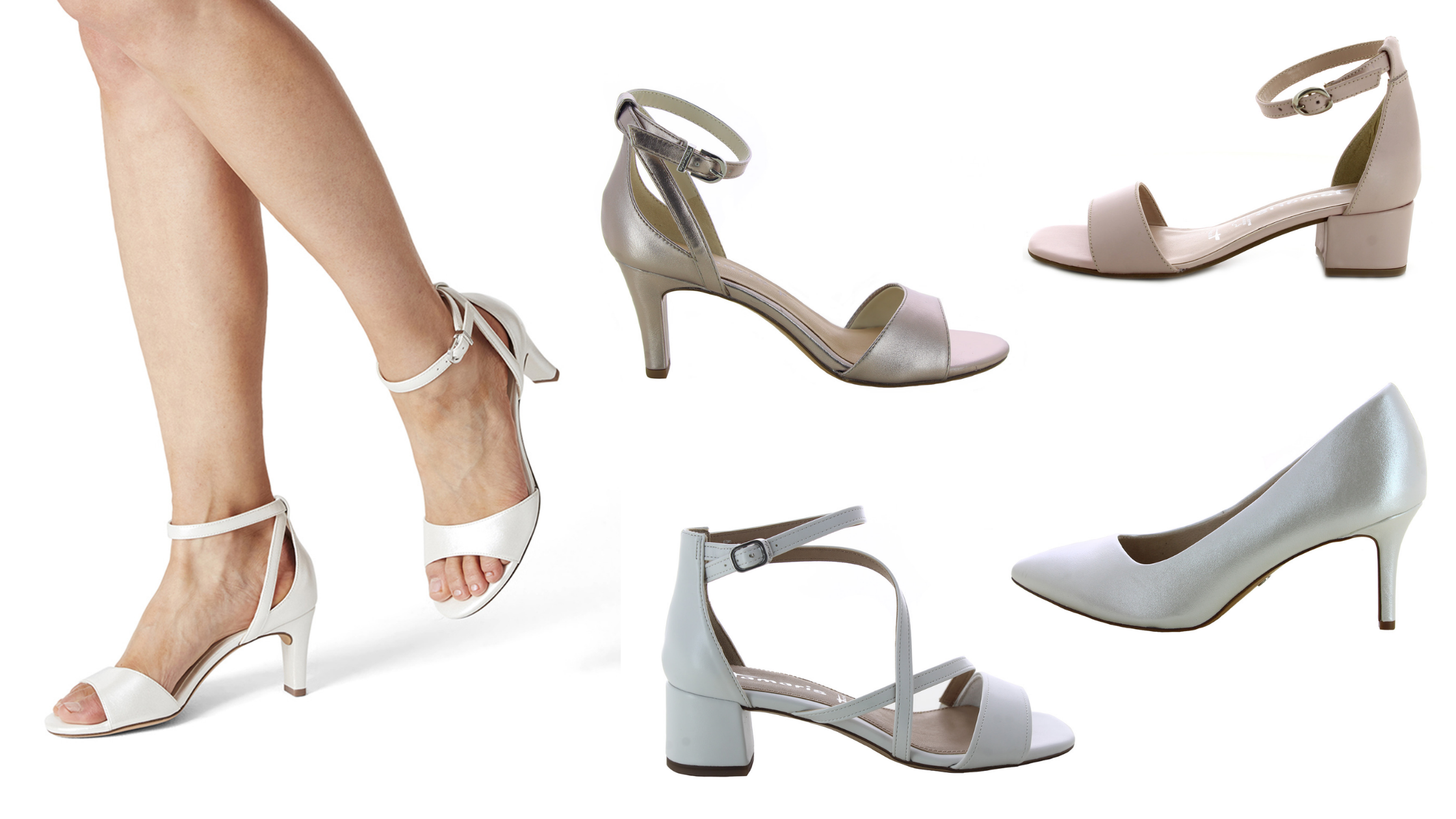 Tamaris sandale Pearl / sandale Rose / sandale RoseGold Met / salonke Pearl / sandale White Matt

The entire new collection of Tamaris footwear is at a 10% discount, and in the outlet offer you can also find models reduced by as much as 70%!