Person wearing white sneakers are perceived as self-confident, pronounced and always optimistic.
Are they really always so optimistic they will show a cleanliness test. After the saturday night, they combine a sleeveless shirt, black jeans and white sneakers and the biggest optimists in the thought crisis.
How do I clean the sneakers?
Last night as I was in the field, not in the club..
My white sneakers will never be white.
Always clean shoes are heavy task, and sometimes they seem like mission impossible.
But not for Instagram fashion bloggers, theirs chucks & adidas are always crystal white, just like their teeth. So how?
Well, because they are taking photos when they are new and clean :D
For the rest of us, mere mortals, there is only one solution: cleaning.
For you,we in Modeline team have collected simple tricks to keep our white sneakers clean, free of stains and scratches.
So you can easily take photos and show your white sneakers every time unconcerned.
Trick for Clean White Sneaker # 1: Baking Soda
For start, wash the white sneakers with water. Take the detergent for the clothes and the baking soda and mix them in a 1: 1.5 ratio dish to the detergent.
When the mass equals and absorbs the texture of the paste, rub it into the sneakers using the old toothbrush. Leave the shoes in order to absorbe the paste.
After 15-20 minutes, wash them again with water, and when they are dry, wipe them with baby powder. Voila!
Of course, this works also for all kind canvas sneakers.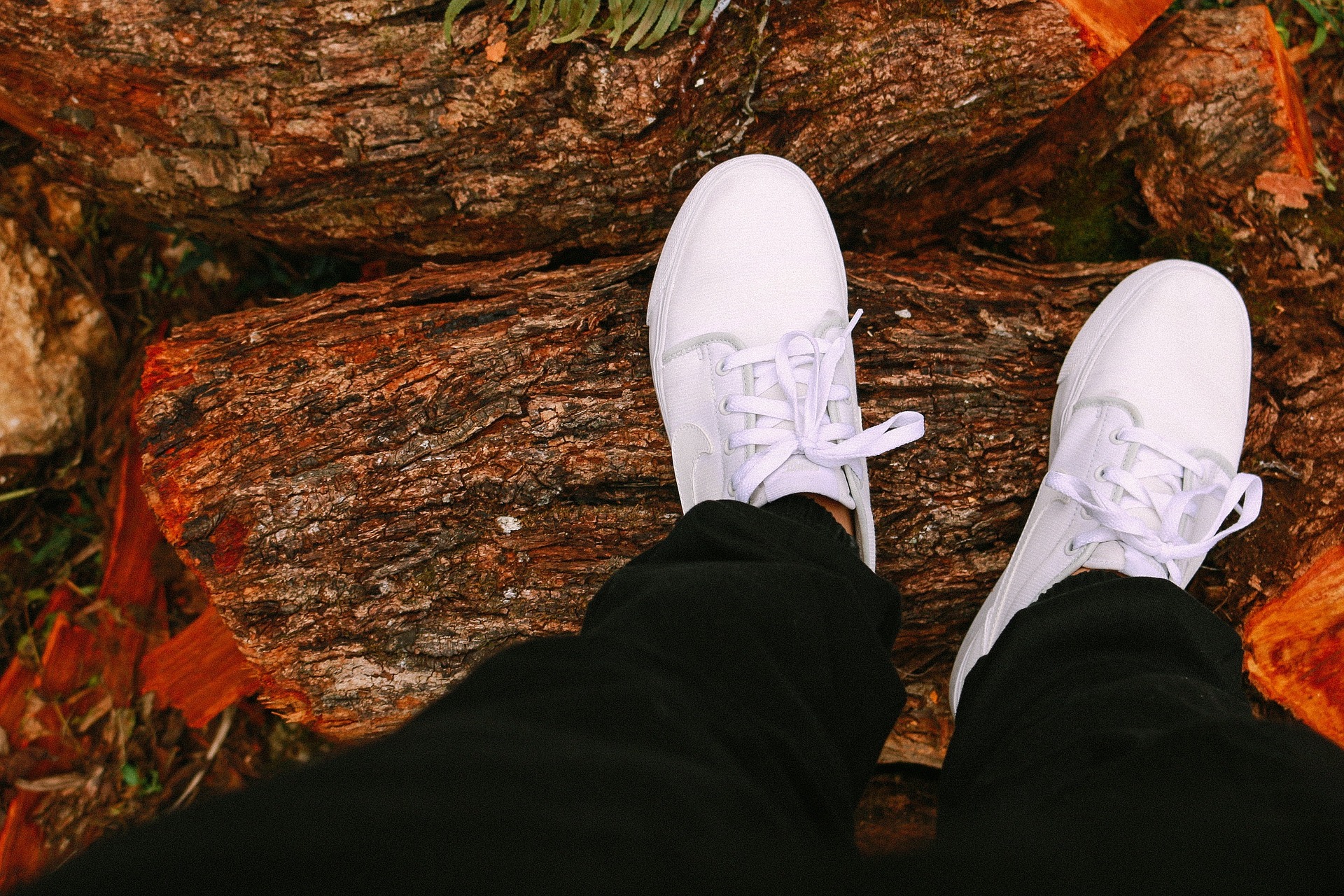 Trick for Clean White Sneakers # 2: White nail polish for Adidas Sneakers
You've noticed a big stain on white Adidas sneakers in the mirror at the front door. But you are in hurry, because your friends are waitting for you.
In this case, the fastest solution for pure white Adidas sneakers is a white nail polish.
From the hustle and bustle just do not reach for the red nail polish, that's the only mistake you can make. Simply repaint them with white finish and your white beauties are ready.
No worries, this trick works with other brands in Modeline's offer.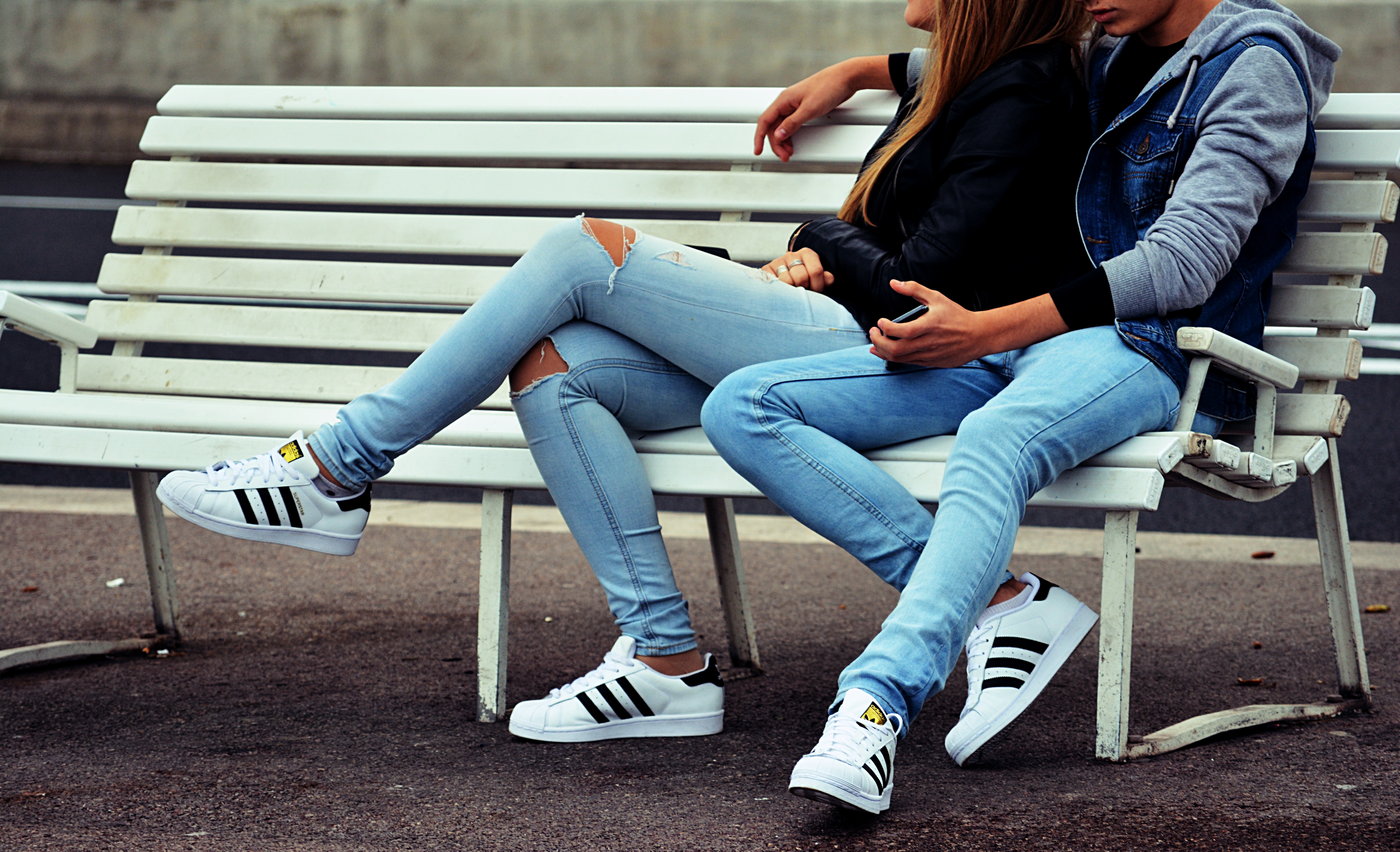 Trick for Clean White Sneakers # 3: Bleach
Yes, you can use a bleach on white shoes, but moderate it and you must mix it with water.
Dilute the dispenser with water at a ratio of 1: 5, and only a little more powerful mixture "because the stain really dangerous" can mean that you will be richer for weird-yellow sneakers.
Use a toothbrush to lightly rub the bleed bleach at spots where stains or entire sneakers have become a big stain. When you're done, wash them with warm water.
Trick for Clean White Sneakers # 4: Toothpaste
In almost all these tricks, you've noticed, we used a toothbrush. Well, can we use the toothpaste to clean white shoes, you wonder. Yes,we can!
White toothpaste can help remove stains from white shoes. Paste with granules or in three colors are not suitable for this "kind of magic".
In addition to toothpaste you will need:
A pure cotton white patch.
Liquid detergent for dishes.
Toothbrush.
On existing patches, drop a little liquid detergent and light, circular movements rub the dirty areas. After that, take a white cloth soaked with water and pass over the stains and then rub the toothpaste lightly on the same spot.
Leave the shoes for a while to make,and be surprised by the results.
Trick for clean white sneakers # 5: Chucks as out of the salon
Until the end of the Second World War the chucks came in one color - black. Everything was black: canvas, ties, and sole.
Until then no one worried about pure white chucks - because they did not even exist, today the situation changed.
White chucks today are like hairstyles - they all have them, except balders, but they too would :)
If you want to clean the "white chucks" you can help with the mixture of sodium, vinegar and hot water. Mix one spoonful of soda and vinegar to get a uniform pasty you will rub into the sneakers.
After that, leave your shoes in warm water for a while. Always remove the bands and wash them under a hot water jet.
If you dry them in the sun, make sure that they are not in direct impact because the white can turn yellow.
Trick for Clean White Sneakers #6: In washer only white canvas
If your white sneakers are made of antilope or some other leather washing machine is not an option.
The skin is not intended for long-lasting waxing, especially on the inside, because the leather sneakers are otherwise water-repellent and will lose their original softness and elasticity by drying.
After washing in the washing machine of the sneaker (grim skin) will be solid and prone to cracking.
Wash leather skins manually, and wield them as little as possible. For their washing it is best to use a foam that will be lightly rubbed using a rough side with a soapy water sponge. After light scrubbing, dry them using an old towel to make the hair look as small as possible.
To keep your white leather sneakers as long as you can, see shoe care products.
If you have already cleaned your white sneakers several times and it is time to buy new one, scroll our website offer of white sneakers shoes. You may see love at first glance! : D
If you are tired of being white and want some colors for this season, we have sneakers in all colors.
It is up to you to decide.