From season to season, Guess perfects the balance between classics and the latest fashion trends. Their collections differ in sophistication, unpredictability and contrast, which is why we can say with certainty that it never becomes obsolete. Every fashion lover will always find the right piece for themselves regardless of the specifics of their own preferences.
Guess was founded by brothers Paul and Maurice Marciano in 1981, opening its first store in Los Angeles - and in the blink of an eye, thanks to their creativity, denim pants and jackets were no longer reserved exclusively for workers.
It is a brand of clothing, footwear and fashion accessories whose influence has spread all over the world since the far west. From the creation of the brand until today, the Marciano brothers focus their promotion primarily on one group - young, modern people who lead an active life. Of course, such a life must be accompanied by equally colorful and modern clothing and accessories!
Luxury, comfort and top quality - with a twist!
Guess autumn collection has arrived and announced the trends of the new autumn / winter season, and we bring you some of our favorites below!
1) Ankle boots
From classic timeless pieces, to statement ankle boots that stop all eyes on the rush hour - Guess covers the whole spectrum of winter fashion hits. Whether you are a fan of flat soles or higher heels, cleaner look or packed with details, Guess got your back - or rather, Guess got your foot;)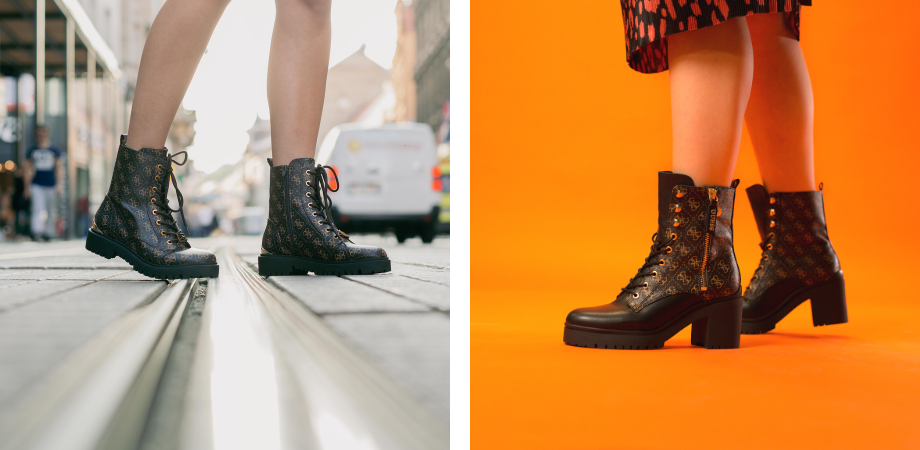 Guess Omala Leopard / Guess Cabra

Guess Omala Beige/ Guess Elline / Guess Nancia

Guess Nahla / Guess Riter / Guess Omala Croco
2) Sneakers
Always special, all just not boring! Gold details, platforms and the recognizable Guess ablem as a pattern are the bearers of popular women's models, while the men's sneaker collection was marked by a slightly more serious black and white combination. Guess is one of the few brands that has managed to enviably combine the sophisticated with the extravagant, and the elegant with the rebellious. In seemingly contradictory styles, Guess found a winning combination of his style.


Guess Calebb / Guess Rachel / Guess Luca Camo
3) Bags
As for the Guess bag, it is one hundred percent elegance. Neutral colors, signature buckles, workmanship in the highest quality and practical design are just some of the reasons why they are unsurpassed this season. We must especially emphasize the backpacks from the autumn / winter 2021 season, which definitely bring victory in the category of aesthetically unsurpassed comfort.
A special shoutout for Guess and a very useful way to create a collection - each design comes in several different models, from wallets, through small bags, to large bags and backpacks. Ideal for fashion lovers, with the opportunity to complete the collection!

Cessily Box/ Cordelia Flap Backpack/ Destiny Shoulder bag / Bea Backpack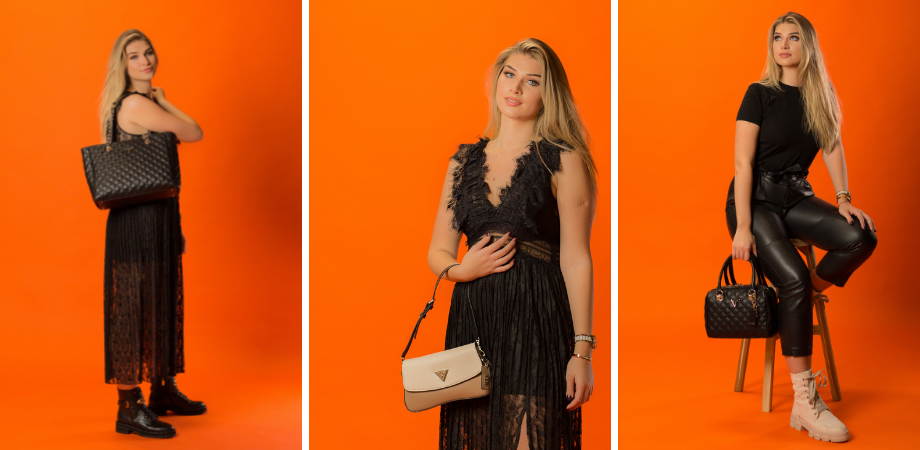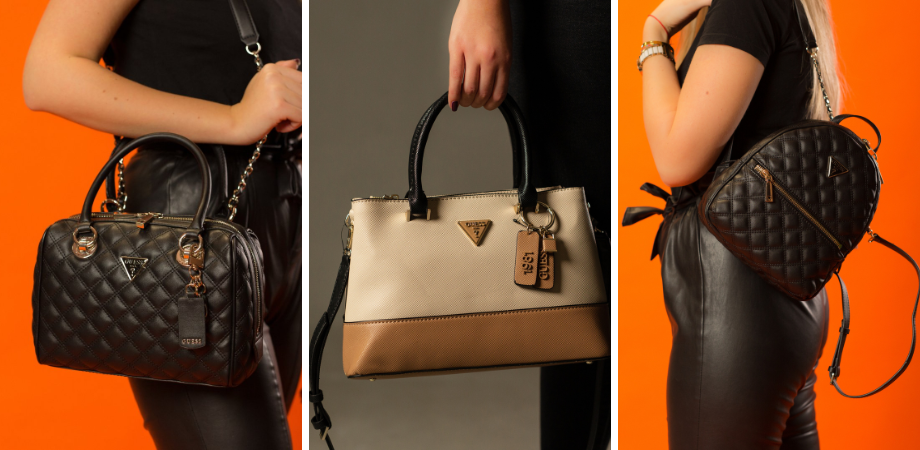 Cessily Tote / Cordelia Flap / Cessily Box Black / Cordelia Luxury / Cessily Backpack
When it comes to the new season, wardrobe renovations and the brand that gives the most, we definitely agree that Guess deserves to be in the top 5. Their top models of footwear and fashion accessories can be found in Modeline stores or webshops, where every new product wins every day. hearts across Europe.
Our dear models have made an effort to show you the Guess autumn collection through everyday situations and clothing combinations, and now it's your turn! Run to the webshop or to the branches for your piece. Photossesion is also allowed because the best models are us. Tag us on social media and show us what you caught!
And there are rumors in the city that some discounts are coming soon - until then, carefully choose your Guess favorites, subscribe to the newsletter and find out about the best opportunities as soon as they appear! ;)