flip-flops ..Who invented the soul gave him!
They are so simple, they come in different colors and patterns, go to any outfit, and we feel comfortable and relaxed in them . just so they should feel during the summer
Did not you ever wonder if you chose the right flip-flops? Though due to their simple appearance some people think they can choose something more than the alone color, We often buy a wrong number or carry those weak flip-flops which we often know to get it along with the purchased shampoo in the shop.
Such flip-flops can cause irreversible damage to the feet, the main cause of painful legs and spine lies in their flat sole.
How to make a real fiasco with flip-flops?
Already with the first sun notes I'll jump in the japanese which do not get off all summer. There is no day-to-day wearing of low-quality flip -flops could be the right torture for your legs and spine.
It is a shoe that is quickly worn due to poor quality material, does not support the feet and often injures the ankles and feet.Not to talk about quality goods that can cause an allergic reaction, redness and wounds on the feet.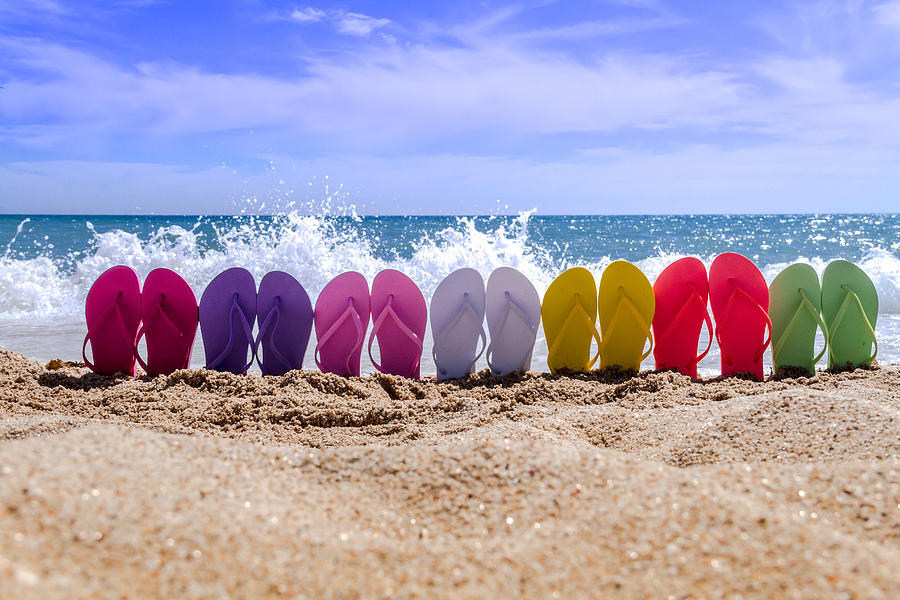 Likewise, poor quality japanese can cause swelling between the fingers .which is no wonder because it is a hard piece of plastic that holds the foot and the non-quality rubber or plastic from which the gloves are often made does not alleviate the load on the heel during walking resulting in neck, knee and leg pain.
How to recognize flip-flops quality?
Despite loud warnings, the flip-flops slippers are still the main choice when it comes to summer shoes. And in Modeline stores and web shop you can only find top quality. Well if this summer you do not want to give up flip-flops , Here are some factors that should choose the right flip-flops:
1.Identify your needs
Whether you're buying japanes for walking around the house or light outdoor activity, choose the ones that suit your needs.
Choose a pair that is soft on the heel area and the front of the foot. If you plan to be in them all day, choose the tough and tighter flip-flops with the raised fifth.
2.Check the flip-flops footwear material
Non-quality flip flops are often thin and tanned with a plastic foam that does not support the legs and hips.Furthermore, while walking, this material further clogs, offering little protection from sharp objects and destroys it quickly.
High quality flip-flops are mostly made of EVA materials - extremely flexible synthetic type that offers soft and flexible support where needed.
Also, look under the foot. Avoid smooth japanese because it snaps into them on wet surfaces .You prefer to choose those with relief foundation.
3.Check the buckle on flip-flops
For optimal support and comfort, choose the japanese that have a wider bracelet. On bi trebao biti što mekaniji kako se ne bi urezao na kožu i iziritirao je.
4. Choose the right heel height
Whit flip-flops you can always experiment, and own choice you do not have to limit on traditional flat sole. Choose a flip-flops whit elevated hell or thicker sole which look like platform.
What the filp-flops makes perfect ?
Last and most important advice leave for the end - buy flip-flops that match your style. If you think they are ugly, but they are ergonomically, like this or like that them never not wear. Only at home.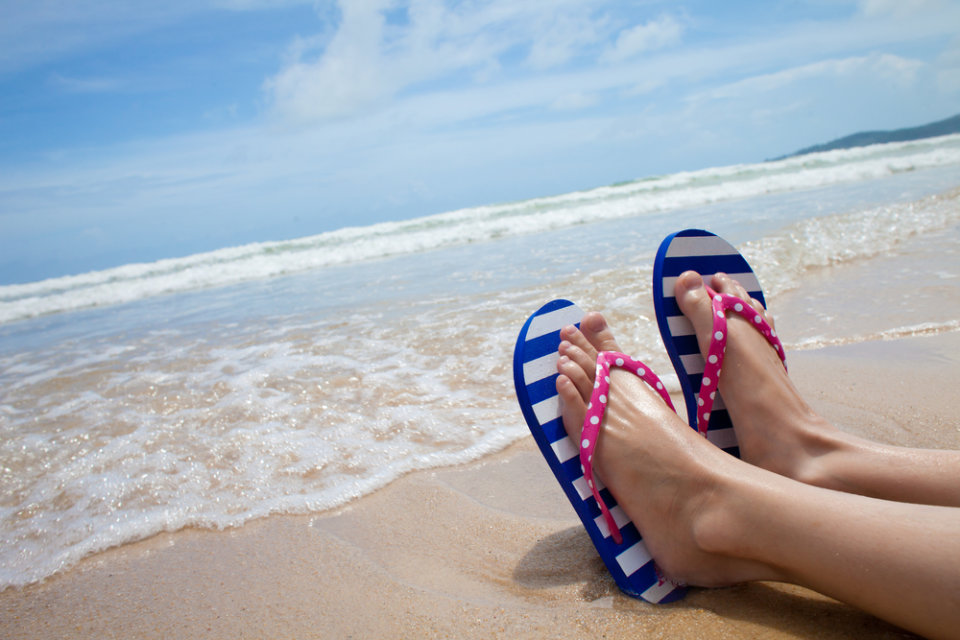 Peek in us web shop or come in one of Modeline stores !
We're terrible big choice flip-flops, so be prepared for long-term shopping.
And what when we want to satisfy every taste