Shoes can be changed every day. Sometimes we feel the best in the gym where we wear sneakers, a business look may require wearing ballerina, and for festive occasions they are best off with high heels.
No other garment can transform so much from casual to festive minutes, as it can with a high heel shoe. Even jeans and plain white shirts may look chic if you combine them with a pair of jeans, and with the high dresses sandals you get a higher dose of glamor.
Unfortunately, high heels are often uncomfortable, especially if you wear them all night ... or?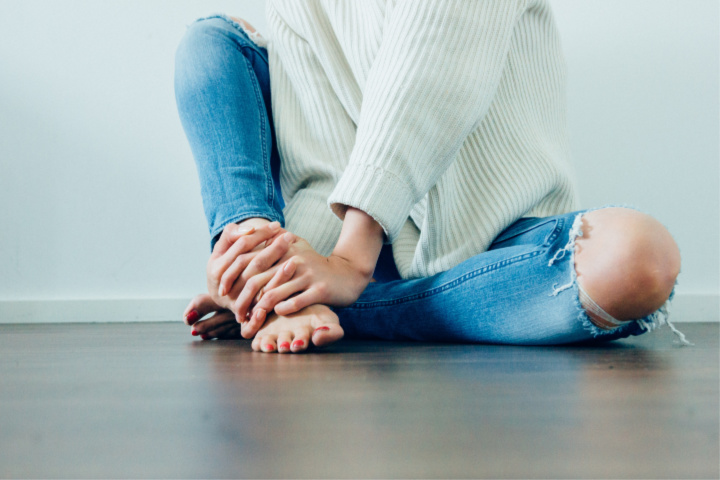 It is possible that you suffer from a stroke because you wear the wrong heel height for your feet. Okay, it is clear that high heel shoes will not be as comfortable as orthopedic pads, but there is a way to keep them comfortable.
What height of the heel suits you most?
Today's most important fashion policy is that there are no rules, so you will not end up in the "Unseen" section if you are going to appear at a festive occasion in flat shoes. Those who do not like heels do not have to wear them - that's so easy.
On the other hand, some will always prefer to choose even slim heels than to knit the dress and the ballerinas, let alone the flat shoes.
Selecting heel height depends absolutely on you, ie on your feet.
Whatever group they belonged to, today it is really easy to find the perfect pair of shoes.
TAMARIS SHOES S.OLIVER BOOTS T.HILFIGER BOOTS
Ballerinas
If you would rather walk the boss over the glass than dress up the pajamas, then the ballerinas or the low shoes are the right choice for you. But they are not always all ballerinas and super comfortable. Make sure they are not too small and that the model is tailored to your foot type.
And wearing a ballerina, or a low shoe, you can have a sore foot and they are certainly not the best choice for you if you have a lowered foot. In this case, it is better to select the heater than at least two and a half centimeters.
We're sure you have at least one pair of balloons in your closet. There is no color where you will not find them and simply combine them with jeans and dresses, you just have to look out for their length.
As ballerinas visually shorten your legs, combine them with shorter legs. Unless you're really tall, then this rule does not apply to you.
MISS QUEEN T.HILFIGER S.OLIVER
Shoes with heel height up to 6 cm
The height of six centimeters is considered by all as classical and ideal heel height. They are perfect for a business look and look just as brilliant with a rounded tip, pointed or open fingers.
Better are those with full five, but if you are not a full-heeled fan, you can find different types of heels at that height.
This is the best height for those who just learn to walk in the heels. Shoes up to six inches in height are comfortable and easy to walk in.
They are great choices for those who have to be long on their feet, even for those who plan to dance all night.
Shoes with heel height up to 11 centimeters
Shoes with a heel of more than seven inches change the way of walking. Most body masses are shifted to the front of the foot, so the body balance is disturbed, and pressure on the knees and the lower part of the back is increased.
A height of nine inches high gives you a height but also a higher stability than a heel of 11 centimeters in height.
The heel height of 11 cm will surely turn you into the most elegant version of yourself. Drift and elegance in one.

ONAKO women's shoes TAMARIS HEEL T.HILFIGER SHOES
Perhaps this height of heels is ideal for solemn occasions and weekends, but your spine will not be impressed with them, no matter how wonderful they are to you.
It's okay to wear high heels on special occasions. Do not wear them every day, because the heel height is higher, this is more effort for your spine. And with a painful spine, dance will eventually be your mind, right?
We must not forget about the sneakers
Running and training first comes to mind when we think of the sneakers. Usually, we do not associate them with festive occasions and dancing, unless this is a music festival.
However, the latest trends justify wearing sneakers on all occasions, even on a wedding (if you are a bride). Choose the sneakers with a little more elegant material and a couple of interesting details and you're ready for the dance.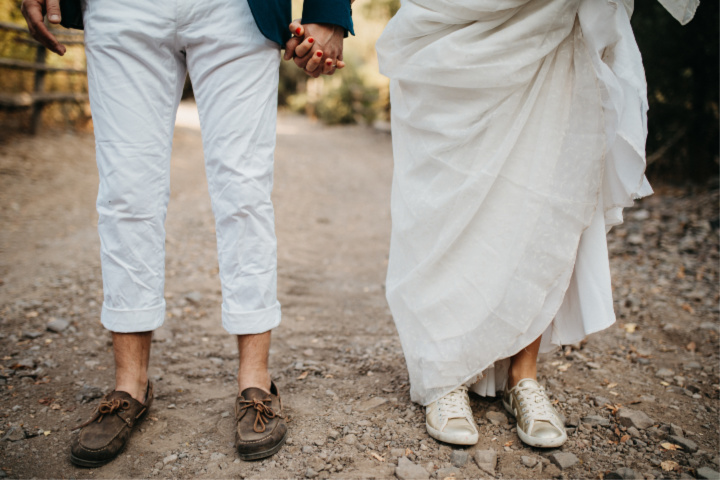 Sneakers are comfortable and ideal for someone who is constantly on the move and those who are comfort and health first.
Shoes are not just shoes. No other garment item permits us to play so much, that we literally jump (verbatim

)from one stack to another in seconds.
The offer of shoes has never been bigger and more colorful than it is today. Everyone can find something for themselves, for whatever reason they need.
And there's always places for another pair of shoes in the closet.