Surely you have already been in a situation where you did not have the will or inspiration to design a look for tomorrow's trip to the office, for coffee or going out. It is possible that in those moments you reached for the first piece of footwear from the closet just enough to "solve" the problem, but in the end you were not satisfied with the outcome. Jautumn / winter 2021 is interesting in style to all fashion connoisseurs because it threw out some new-old trends, combined the incompatible and allowed us to wear one color in all its shades while looking very chic! All shades of brown and beige are a big hit this season, and they go well with all styles of clothing. We have selfishly shared our favorite pieces from the new collection with the shoes you must have this fall, and we bring you the best of them below!
1) Ankle boots
Let those who could hardly wait for the autumn time to buy their new favorite ankle boots raise their hands? While we adore summer time, we have to admit that we still couldn't wait to find out the trends this season and we weren't disappointed! As always, dark shades predominate along the occasional ditch to break up gloomy days, and brown and beige colors have taken over the throne in both male and female models.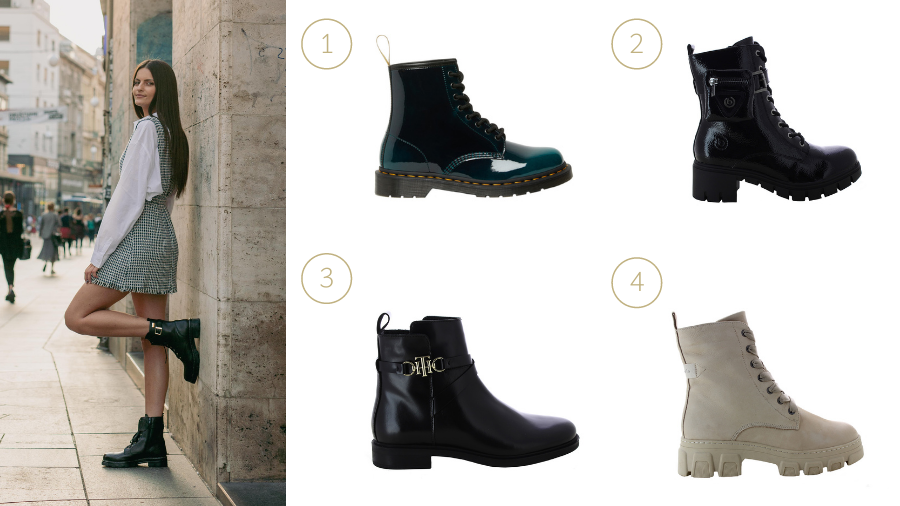 1) Dr.Martens Green Gloss, 2) Bugatti Elara, 3) Tommy Hilfiger Black, 4) Tamaris Ivory
Our stronger halves can enrich their wardrobe with great models from the Bugatti and Tommy Hilfiger factory. In addition to quality materials, there are interesting details for every look.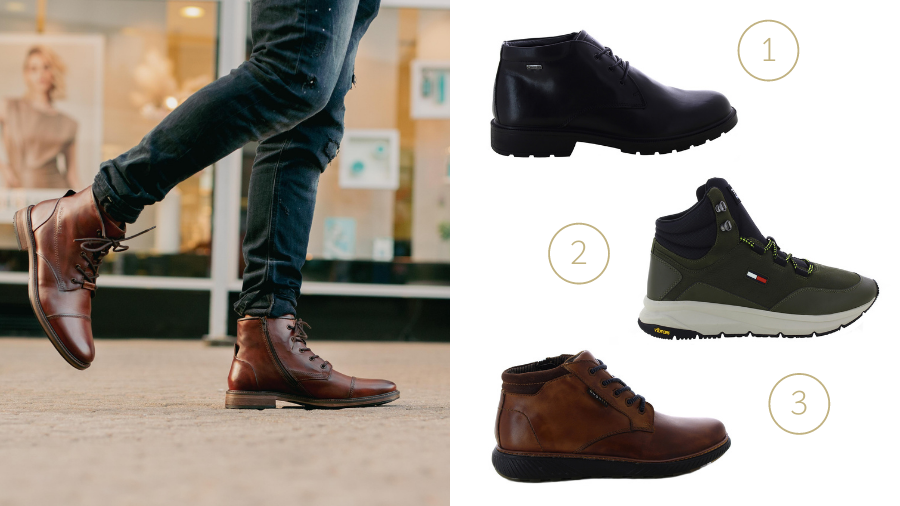 1) Igi&Co, 2) Tommy Hilfiger Army Green, 3) Bugatti Cognac
2) Heeled shoes
When we want to feel attractive and elegant, when we want our legs to look longer and firmer (but sometimes they are, pssst), always and forever one type of footwear comes to the rescue - the one on the heel! Heels or boots and ankle boots on the heel will elevate any combination and make it more refined, and the new season in Modeline has brought great models. We fell in love at first sight!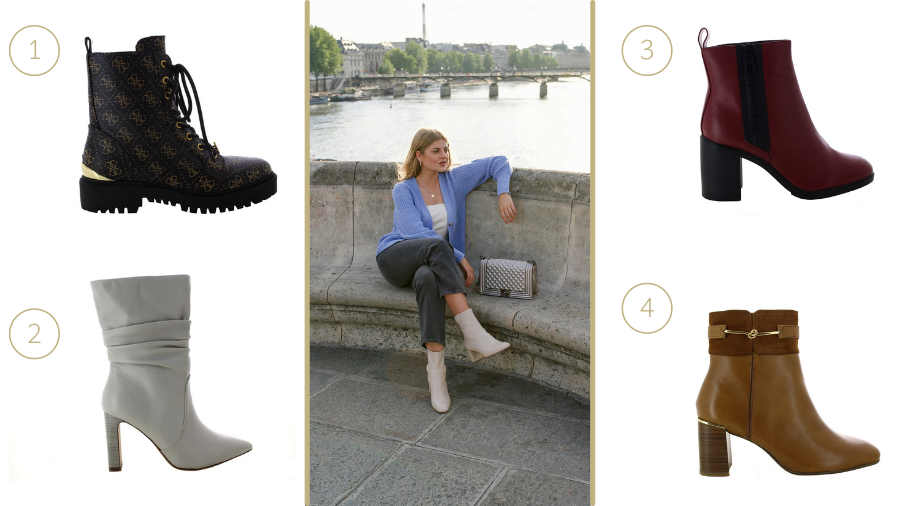 1) Guess Omala, 2) Tamaris Dusty Gray, 3) Calvin Klein Raspberry, 4) Tamaris Nut Leather
3) Sneakers for sports and outdoor
After the summer heat, vacations and all possible parties, there is no excuse not to start a sports activity, right? Gym, football, basketball, or hiking in our rich landscape ... whatever it is, you need a quality pair of sneakers that you can later walk for coffee! And who has a better choice than our Adidas and Nike pioneers, right?
P.S.Skechers has great models in cheerful colors to break the autumn gray, but also models for all conditions in nature that offer safety and waterproofness with a special Goodyear sole.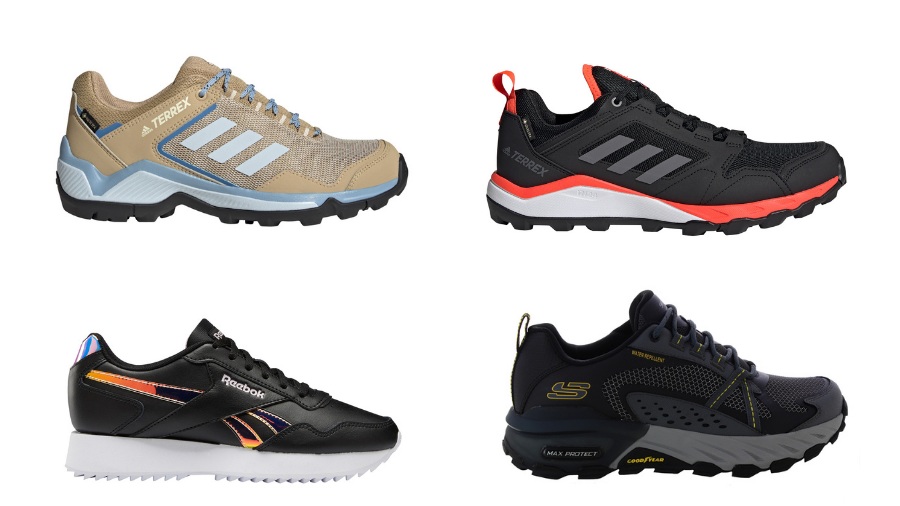 Adidas Terrex ž.tenisica / Adidas Terrex m.tenisica / Reebok Royal Glide / Skechers Max Protect
4) Street sneakers
You know the kind of shoes we can wear from morning to night? It is comfortable, modern, goes perfectly with jeans or formal trousers, a shirt or a jacket ... street sneakers have ruled our streets for many years, but also our hearts. This type of autumn footwear is ideal for both men and women. You must have at least one pair in your closet! We were bought by paints, materials, gold details and small rivets whose virtual and physical shelves abound in our new collection! Guess and Liu.Jo have offered us great models, but other brands are not far behind. Take a look and choose your pair or more. :))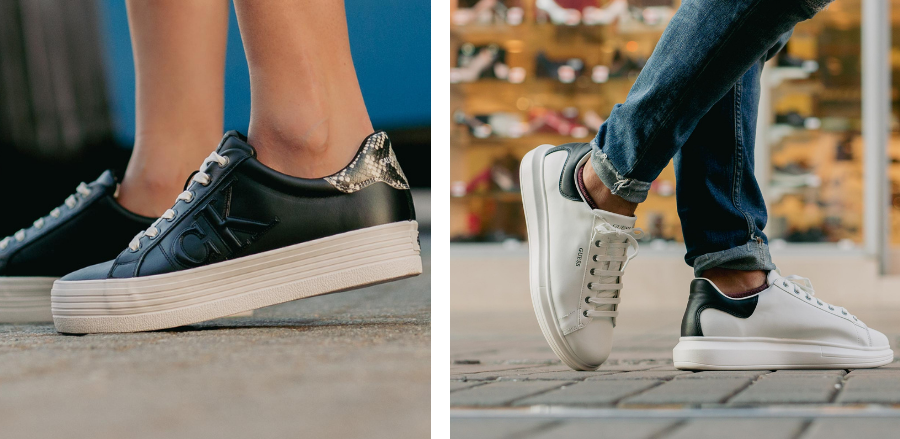 Ženski modeli: 1) Guess Traves, 2) Liu.Jo Sneaker Gold, 3) Calvin Klein Mono
Muški modeli: 4) Armani Exchange, 5) Guess Salerno, 6) Tommy Hilfiger Cognac
5) Moccasins - Loafers
As always, whipped cream at the end! The hit of the new season has taken over both our stores and the webshop. Ideal for any combination, loafers have entered the big door in the fall of 2021. Quality materials painted in beautiful autumn colors with tiny gold or silver details and straps invite you to buy. The leader of this trend is definitely Tamaris with his dark pieces with a twist in the form of a thicker and more prominent heel, small details or a subtle classic look for all occasions.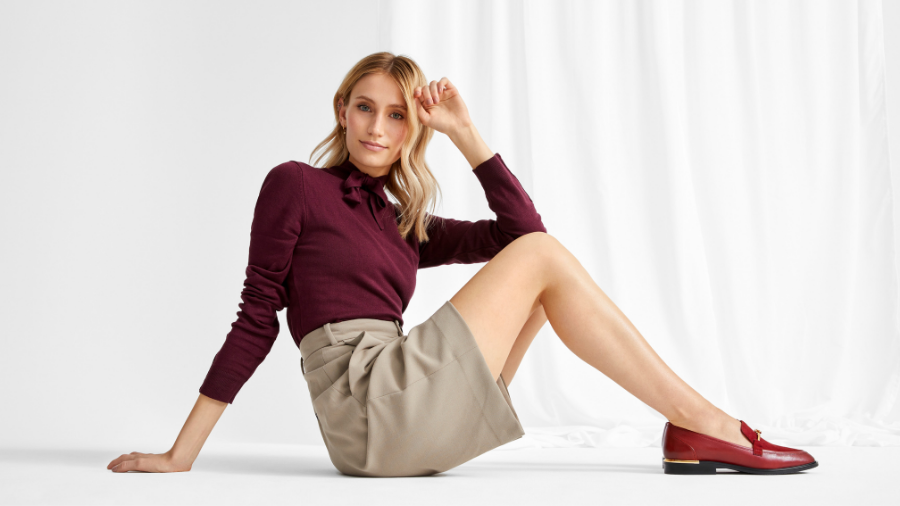 1) Black Patent, 2) Black Comb, 3) Black Patent Gold
If you're still wondering what kind of footwear you need to have this fall, our answer is: ALL!